Ami — Linen Shirt, Tunic, Dress, Pant, Capris and Short
Ami — Linen Shirt, Tunic, Dress, Pant, Capris and Short
Price:
Paper Pattern : $45.00

Rich with designer details, this chic linen collection will pair immaculately with the crystal clear waters of southern France or the endless skies of Italy or, perhaps, just the eyes of your loved one. The collection includes patterns for six pieces: a shirt, a tunic, a dress, pants, capris, and shorts. The pullover shirt, tunic, and dress feature a wide shirt collar with a unique open V-neckline and front reverse seaming. Choose a cuffed long sleeve or go sleeveless. The pant & short styles have a fly zipper closure, front patch pockets, back welt pockets, and fold-up cuffed hem. The waistband has a clever construction with an interior elastic casing for subtle paper-bag styling.

What you get with your pattern:

- 1:1 fit and pattern consultation with our in-house pattern maker and fit expert.
- The latest in sizing. We use up-to-date technology and body shape data to get you a better fit.
- Professional clothing construction techniques. Developed by industry insiders with 100 years of shared experience.
- Illustrated instructional booklet to get you from start to finish. Written with the beginner in mind.
- Comes printed on crease-free, rolled plotting paper. Professional quality.
- Your pattern comes with only the sizes you requested printed in vibrant colors. Less clutter for easier cutting.
- Complimentary pattern storage tube and pattern hook.
- Pattern card for easy reference.
- Sew for your business? The pattern license is free with purchase.

Pattern specifications:
| | |
| --- | --- |
| Type: | Paper Pattern |
| Design Variations: | 6 |
| Sizes: | 2 to 8, 10 to 16, 18 to 24 |
| Illustrations: | Yes |
| Instructions: | Yes |
Reviewer: Barb
The pattern instructions were pretty easy even for a newly returning sewist and arrived promptly. The linen handles nicely, I'm still not sure that I like the placket on the front, I may modify on my next as well as make the collar a bit narrower. My only real critique is the armholes for the sleeveless tunic are quite large! Definitely needs to be re-engineered.
Reviewer: Kate
The pattern looks interesting but more than a beginner could handle. The fabric is disappointing. None of the photos of the design look like this linen and I'm not sure if it would make up well in these designs. It's too light, no body. Might use something else to make up my first item. Don't see the point of in lauding free linen.
Reviewer: Asha
Package came exactly as advertised. Will provide review again after I use the sewing pattern. Thank you Asha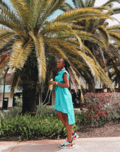 The AMI Dress was so easy to put together and has such great styling capabilities that I had fun adding some extra elements to it. I did implement two changes: I lengthened the back dress pattern pieces by 3" and I made a waist tie belt since I had a little extra fabric. I added the length at the back because I didn't want it to be shorter in case I chose to tie my waist since I like to pull some fabric up to give that blouse and skirt feel to the outfit.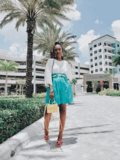 The AMI Pattern is my literal favorite right now. I have a mini capsule collection in my closet now thanks to this pattern. The shorts are my second make. I like that these aren't too short at all and have a classy look. Plus when you make your own, you can make it to your liking.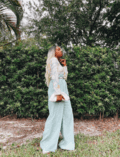 Making my first pair of trousers was very intimidating. I've made pants before but always with a clean waistband and side zipper. I wanted to challenge myself to make a more tailored pant. When I saw AMI Pattern I wanted both the pants and shorts. I especially love the gathered detail at the waistband, it gives a softness to the other tailoring elements of the pants.
Enter the e-mail address associated with your Fabrics-store.com account:
Temporary password has been emailed
Temporary password has been emailed to ivan@ecwm.com, and should arrive shortly. If you have any questions or problems, please contact our customer care center at 1-866-620-2008.
Your account has been disabled. If you believe this to be a mistake, please call our customer service at 1-866-620-2008 and we will help you with your order. We appreciate your cooperation.
Web Accessibility Toolbar