IL030 BLEACHED - 100% Linen - Sheer (2.8 oz/yd2) - 20.00 Yards
Favored By:

10826 people!
Price:
$286.20 per item

Sale price:
$257.58 per item (10% off)
Bleached color is achieved by "stripping" the natural pigment out of the fibers( just like you would with bleaching hair). What you are left with is a very soft shade that is just ever so slightly an off-white color.
Bleached is the basics of any project and loves being dyed. It is actually what we use to dye the colors. A truly versatile base and a must-have addition to your fabric repertoire.
The beautiful open weave texture of this linen gives it a light, airy opaque look, making it an excellent choice for apparel, intimate apparel, accessories, interior design projects and so much more.
Fabric specifications:
| | |
| --- | --- |
| Article : | IL030 Gauze |
| Content : | 100% Linen |
| Type : | BASIC |
| Thread size warp : | 34.5 |
| Thread size weft : | 30 |
| Thread count warp : | 38 |
| Thread count weft : | 40 |
| Color : | BLEACHED |
| Weight : | 2.8 oz/yd2 |
| Width : | 57 inch |
Customer Questions and Answers
What is the shrinkage rate of IL030 bleached . I have created a garment with your fabric and did not pre-wash and dry before hand. Please advise .
Valerie • August 23, 2022
Using our recommended wash instructions you can expect a 7-10% shrinkage. Please visit our help center to view the recommended wash method as well as helpful articles on expected shrinkage. support.fabrics-store.com/hc/en-us
Maureen • August 23, 2022
This is the perfect fabric for our Florida weather! Lightweight and airy, it feels like a dream. The Shibori dye technique is so easy and colors do not need to be limited to the traditional indigo. The fabric arrived in an off-white shade. I first dyed it a shade of turquoise and then used the Shibori technique with a dark blue/indigo color. It's true this linen wrinkles more easily than a signature finish, but the wrinkles look great!
Deon • September 19, 2022
It's beautiful for sheer drapery panels.
Amy • July 9, 2022
Still enjoying my breezy white linen kimono I made with this. So great over tank tops on a hot summer day. Oh and had enough left to make the best cool half slip too. Way better than nylon on a hot day.
Donna • June 15, 2022
I LOVE linen. Living in central Florida, linen clothes are perfect. This beautiful, lightweight fabric is going to be perfect for a long sleeve shirt, sewn with my favorite pattern. I'm looking forward to sewing (& wearing!) the wonderful linen
Kelly • March 20, 2022
Feels wonderful-can't wait to wash it and see how soft it gets. A blouse for me and some gowns slip dresses for my newborn granddaughter. We live in Florida so this fabric is perfect! Super fast shipping!!!
Jan • March 19, 2022
See All >
Off-white handkerchief linen using Shibori dye technique.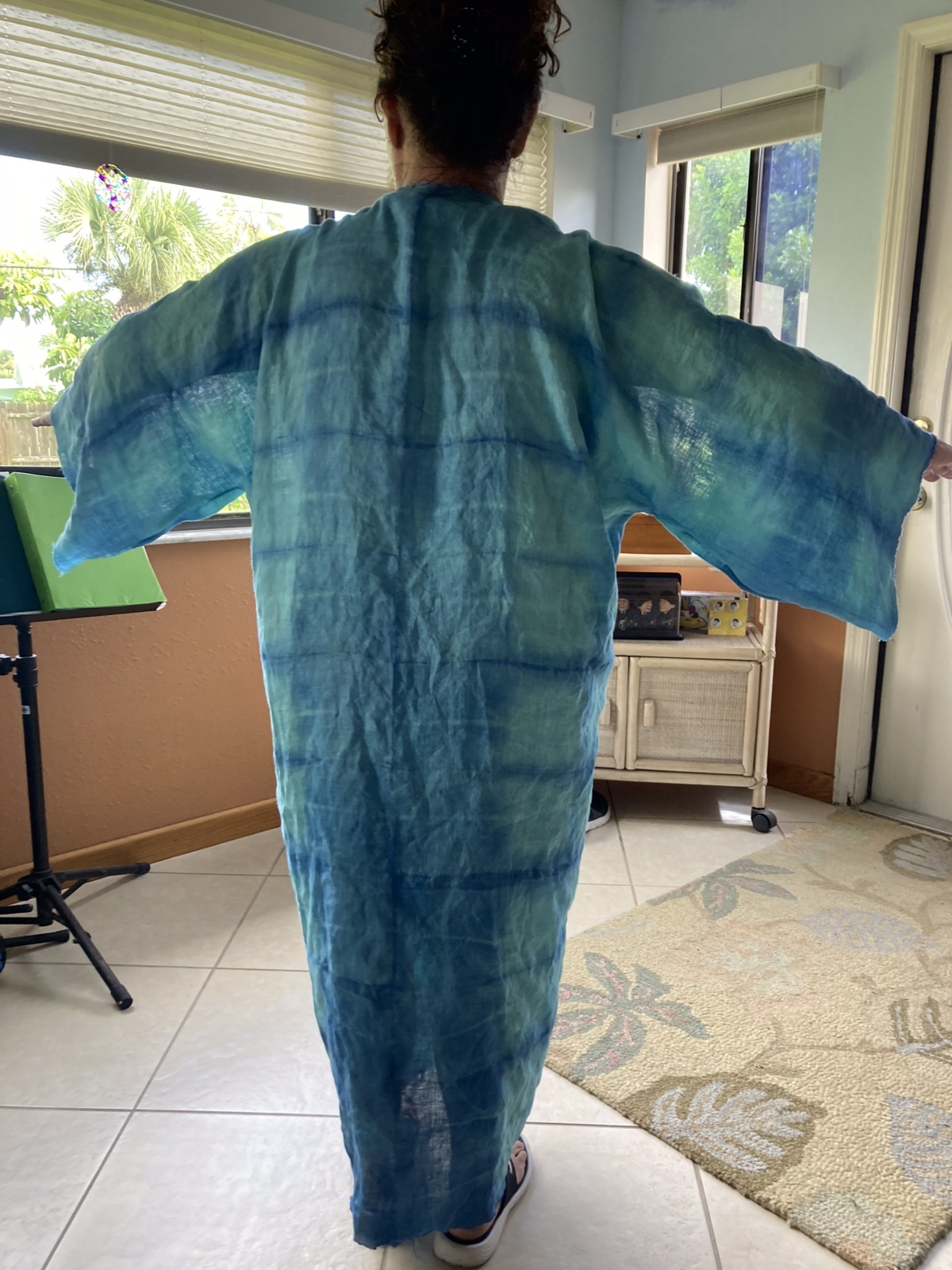 IL030 BLEACHED 100% Linen Sheer (2.8 oz/yd2)
Dress Made with FS BLEACHED Sheer Open Weave Linen. A good dress is a must in my closet. I absolutely love how dynamic dresses are and I must admit I had so much fun draping this beauty. It was my first time working with this type of sheer linen. I found it very easy to create and sew with. Also, it is so beautiful!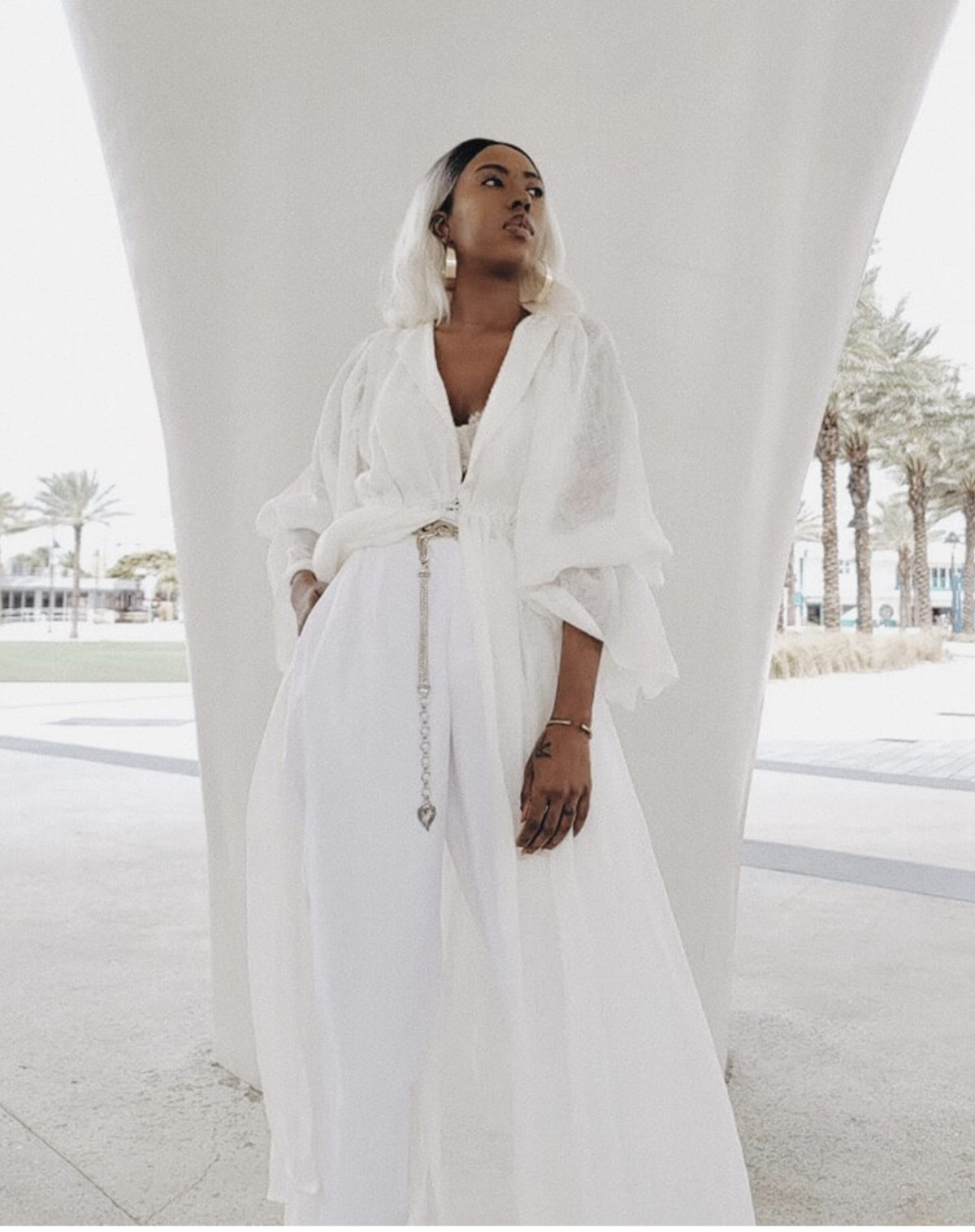 IL030 BLEACHED 100% Linen Sheer (2.8 oz/yd2)
This is Folkwear's Armistice Blouse made in IL30 bleached and then dyed in black tea. The airy fabric was perfect for this dreamy pattern and was easy to work with.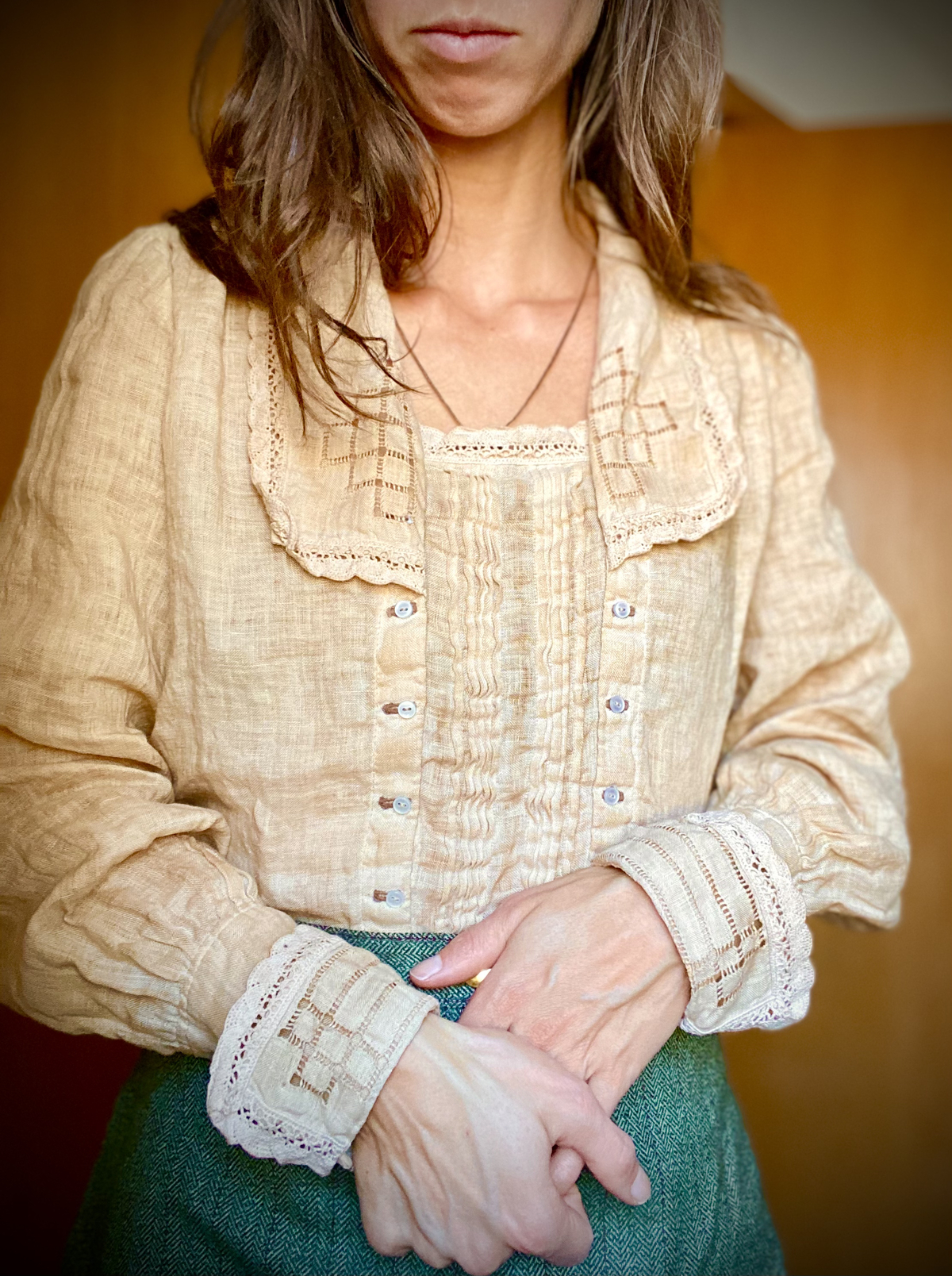 IL030 BLEACHED 100% Linen Sheer (2.8 oz/yd2)
I loved the transparency of the fabric and how simple it was to have curtains to draw to cast a diffused light for product photography.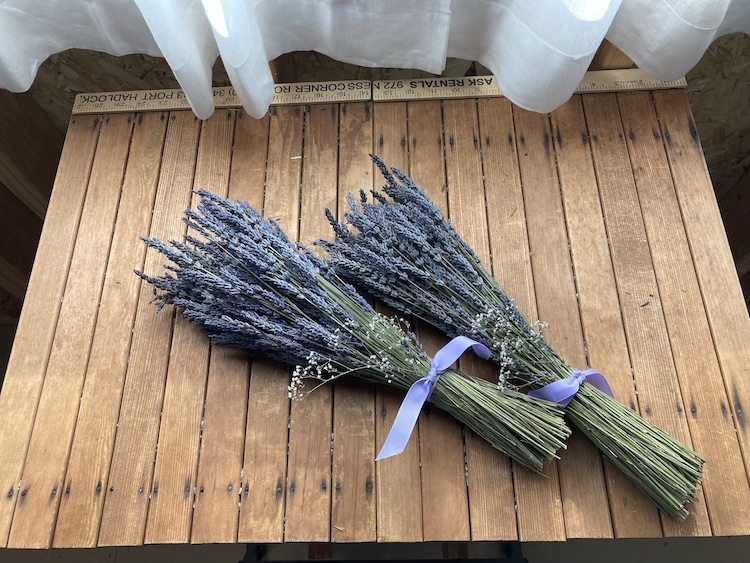 IL030 BLEACHED 100% Linen Sheer (2.8 oz/yd2)
This fabric worked perfectly as a diffuser for product photography. Added bonus was how delightful it is to have dual-purpose curtains in the Garden Shed Studio!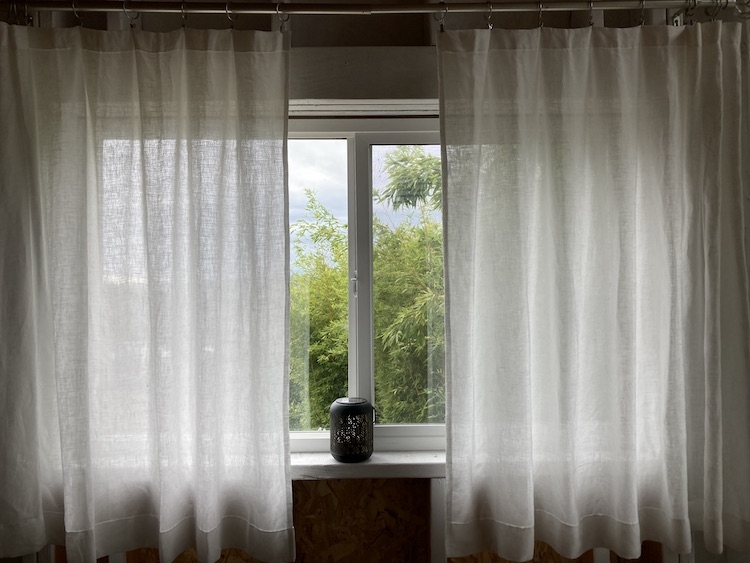 IL030 BLEACHED 100% Linen Sheer (2.8 oz/yd2)


IL030 BLEACHED - 100% Linen - Sheer (2.8 oz/yd2)
Sample Size: 2" x 3.5" (Including Swatch Card)
Free Standard Shipping
* Samples are pre-assembled and may not come from the same fabric bolt you order from. Color may vary. All fabric samples are shipped via USPS without tracking.

E-MAIL
Please contact us by following the link below.
SUBMIT A REQUEST

PHONE
1-866-620-2008
Call us Monday through Friday 10 am - 6 pm PST
Once you are happy with your order, please proceed to checkout where you are able to review your order and estimated shipping charges before you complete payment. Shipping charges are calculated by the weight and location your order is shipping to.
You will be able to choose from the following options:
Standard Shipping: 4 - 8 Business Days
Expedited Shipping: 3 - 4 Business Days
Priority Shipping: 2- 3 Business Days
International shipping charges are also calculated at the time of checkout. Please note there may be fewer shipping options available to you as the options are based on the destination of your package.
Delivery times begin one business day after the order is placed with a 24-48 hour time frame for processing.This processing period applies to all in stock items and allows for the time needed to manually cut and package your order to ensure it is checked for quality and accuracy before it leaves our facility.
Business days are Monday - Friday, 9AM - 4PM PST. Saturday, Sunday and Holdays are not considered business days.
Sample color chips are sent via regular mail and may take up to a week to arrive.
All goods are subject to prior sale and please feel free to Visit My Order to check the most up-to-date status of your order.
Making a return is quick and easy, you have 30 days from delivery to return the item or items in their original condition (unwashed, uncut and unaltered). Please include a copy of your packing list and once the return is received we will contact you to see if you would like an exchange, a credit to your Fabrics-store account or the monies returned to your original payment method.
Ship Returns to:
Fabrics-store.com
6013 Scott Way
Commerce, CA 90040
HOW DOES FREE SHIPPING WORK?
Take advantage of our Free Shipping offers on orders shipping within the contiguous US on the following days:
Every Monday and Wednesday on orders of $150 or more.
Every day on orders of $1,000 or more.
Your order will be shipped Standard Shipping (4-8 Business Days) with the shipper of our choice. No international orders. Standard shipping takes 24-48 hours for processing. Delivery times begin one business day after the order is placed. This is due to your order being manually cut and packaged to ensure quality.
Please note that some of our darker or more vibrant shades will have some residual dye run off or bleeding. It is important that you launder or treat like colors with like colors so that you do not compromise the integrity of any other colors, fabrics or garments during the launder process.
We also suggest that if you are combining one or more of these types of colors with lighter colors that you pre-wash the linens seperately and once the item is completed do not launder again, but Dry Clean.
Linen
Machine wash cold.
Gentle cycle.
Only non-chlorine. Bleach if needed.
Tumble dry low.
Medium steam iron.
Semilinen
Machine wash cold.
Gentle cycle.
Only non-chlorine. Bleach if needed.
Tumble dry low.
Medium steam iron.