IL019 - MIX NATURAL Softened
IL019 All-purpose Mix Natural Softened - 100% Linen - Medium (5.3 oz/yd2) - 1.00 Yard
Price:
$16.58 per item

Sale price:
$11.61 per item (30% off)
Only 0 in stock
The Natural color thread in this fabric is the earth made color of flax when it has been retted and woven into thread. No dyes, no bleach. The only thing that impacts the color of the cloth from one production to the next ( if it is more beige or grey) is the amount of sunshine and rain that particular flax harvest had.
Bleached linen color thread is made by "stripping" the natural color out of flax ( just like you would with bleaching hair). What you are left with is a very soft shade that is just ever so slightly an off-white color.
Mix Natural color is achieved with one bleached thread and one natural color thread interwoven together. As a result - you have a grey toned natural color that is a great compliment to all other colors.
At a medium weight of 5.3 ounces this 59 inch wide 100% linen is versatile enough to be referred to as an All Purpose or Do it All linen. With its smooth look and tighter weave, this linen is neither sheer or heavy, but just the right in-between weight you will need for a variety of projects.
The cloth is Softened so we have added a softener to give it a silkier hand. The fabric has not been laundered so shrinkage will still have to be taken into consideration (shrinkage depends on fabric weave and laundering method).
Fabric specifications:
| | |
| --- | --- |
| Article | IL019 All-Purpose |
| Content | 100% Linen |
| Type | PLAIN WEAVE |
| Thread size warp | 17.9 |
| Thread size weft | 17.9 |
| Thread count warp | 46 |
| Thread count weft | 37 |
| Color | MIX NATURAL |
| Weight | 5.3 oz/yd2 |
| Width | 59 inch |
Customer Questions and Answers
Is this fabric good for dining room chairs?
Kim • August 10, 2022
This linen has been used for upholstery and slipcover projects, but if it is a high traffic area you may want to consider the same colorway but in a heavier linen. Ordering samples would help to determine which one would work best for your needs.
Maureen • August 10, 2022
Laurel • January 30, 2023
Pre-wash in warm to cool water 2-3 times to get all shrinkage out. Baste stitch, zigzag or serge edges so they linen does not fray. Low heat tumble dry.
Patricia • January 30, 2023
How much does this shrink - both width and length. THank you.
Constance • February 1, 2023
Please figure a 7-10% shrinkage based on our recommended wash instructions. Based on one yard the width should come in to about a 56 cuttable and the length will come up to about 33 inches.
Maureen • February 1, 2023
I love the feel of this linen and the color (natural) is perfect for my next garment me-made projects. My order arrived quickly and communication from Fabrics-store.com has been stellar. I will definitely purchase more beautiful linen from this store!
Christine • August 30, 2022
I create hand painted toss pillow shams. I love the neutral color and the texture for painting is ideal. I have repeatedly ordered this same fabric for over a year now.
Sandra • June 28, 2022
After reading reviews, I put down a length of this mix natural for a "bottom sheet". Now I know why people are wild about their linen sheets... now bamboo is staying in the closet, and soon... mix natural sheets and a duvet are in my plans. I love all the weights of mix natural... big praise for whoever came up with the "mixing" idea, to the flax growers and millers, and for Fabrics Store for selling it to happy sewists. Thank you!!!!!!!!!
Jennifer • April 24, 2022
Perfect linen for so many projects. This is a medium weight with a nice hand. It will make a nice lightweight jacket with hood for Florida weather. I also use the heavier weight for window treatments and other projects Love it!
Deborah • December 31, 2021
I love this natural linen. I use it for everything,,,pillow cases, sheets, curtains. I wait until it goes on sale and buy a bunch. I need more, so have another sale! Thank you!
Brigid • November 12, 2021
See All >
I made shades for all my windows using this ILO19 Mix Natural Softened. Here's a pic of the two in the living room. Love!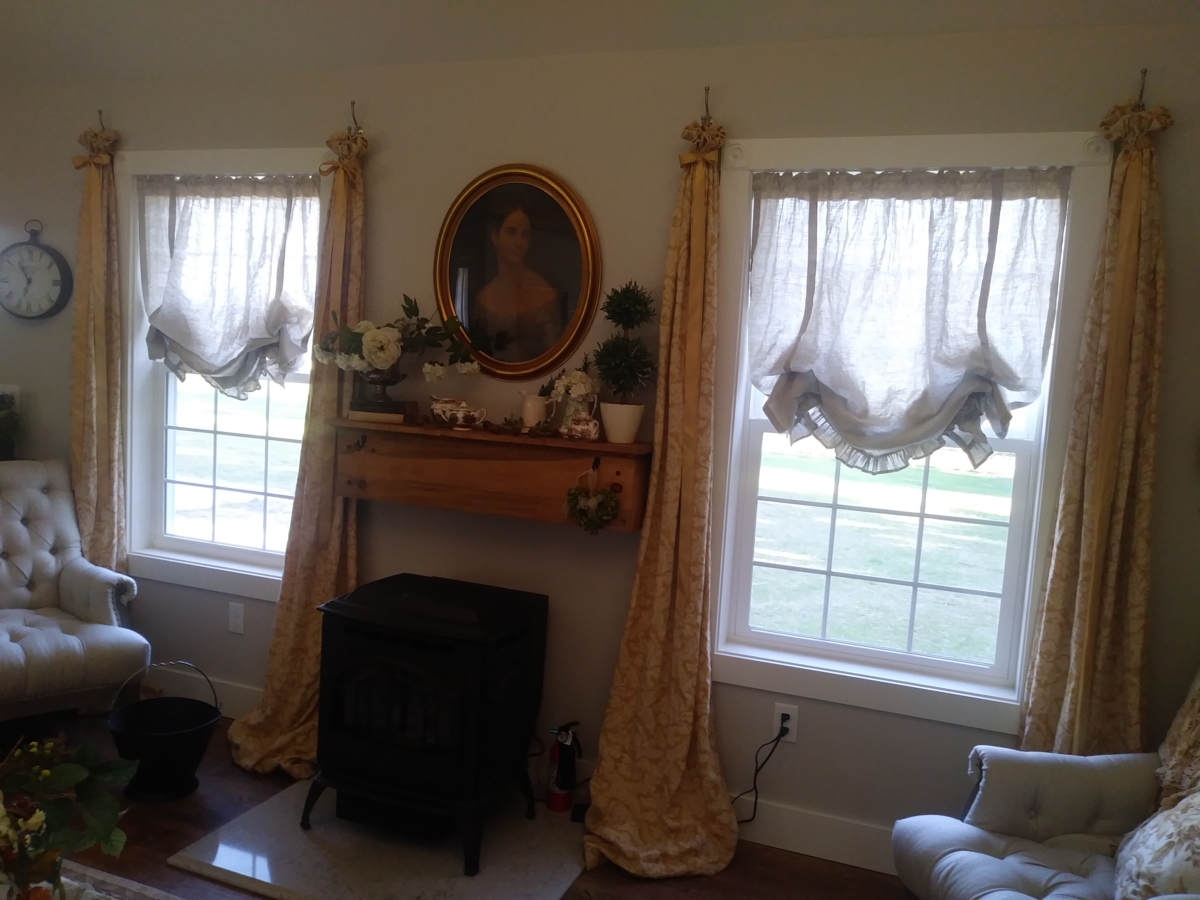 IL019 MIX NATURAL Softened 100% Linen Medium (5.3 oz/yd2)
First linen project: simple tank and Cass pants. Great step-by-step instructions. Looking forward to trying new patterns and fabrics.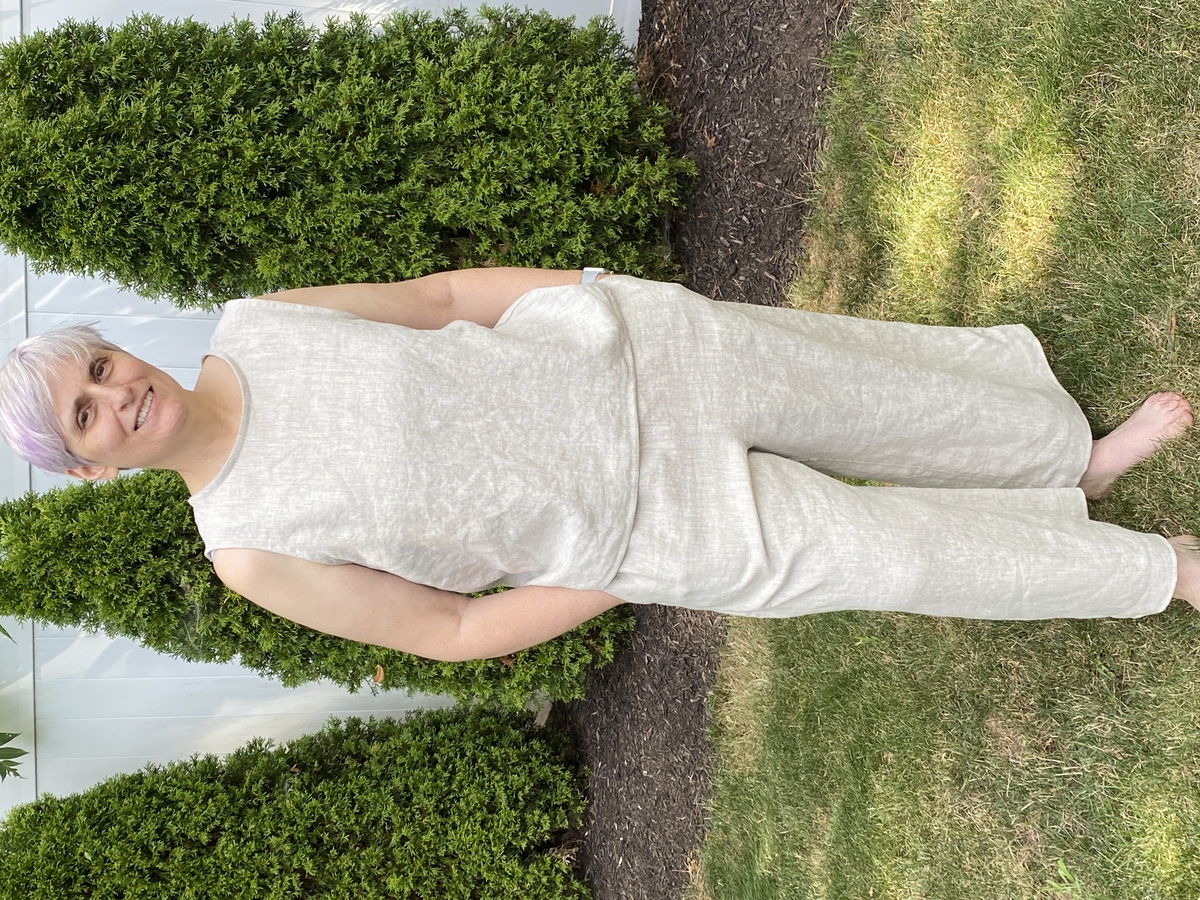 IL019 MIX NATURAL Softened 100% Linen Medium (5.3 oz/yd2)
Excellent for apparel - i created a girls summer play dress. also is sturdy for machine embroidery. nice lighter shade than the regular natural.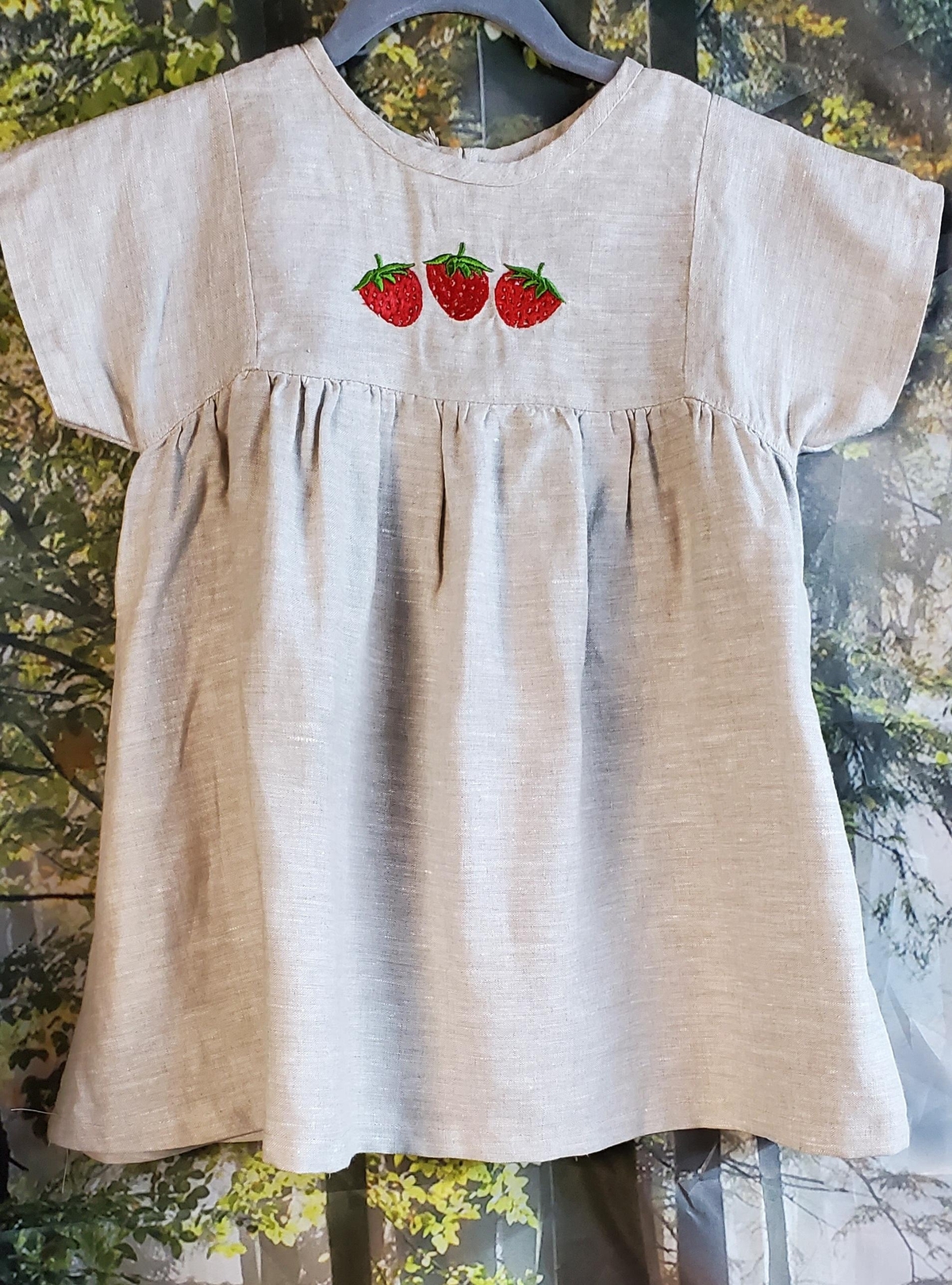 IL019 MIX NATURAL Softened 100% Linen Medium (5.3 oz/yd2)
Is this the fitted sheet from the Fabrics Store patterns. I'm new to sewing, so please forgive me for the sag on one side. This fabric is what linen sheets are all about! It is hefty enough to know you're covered, but breathable enough for the hottest summers. The long staple makes it durable. I hope you enjoy this fabric as much as I do.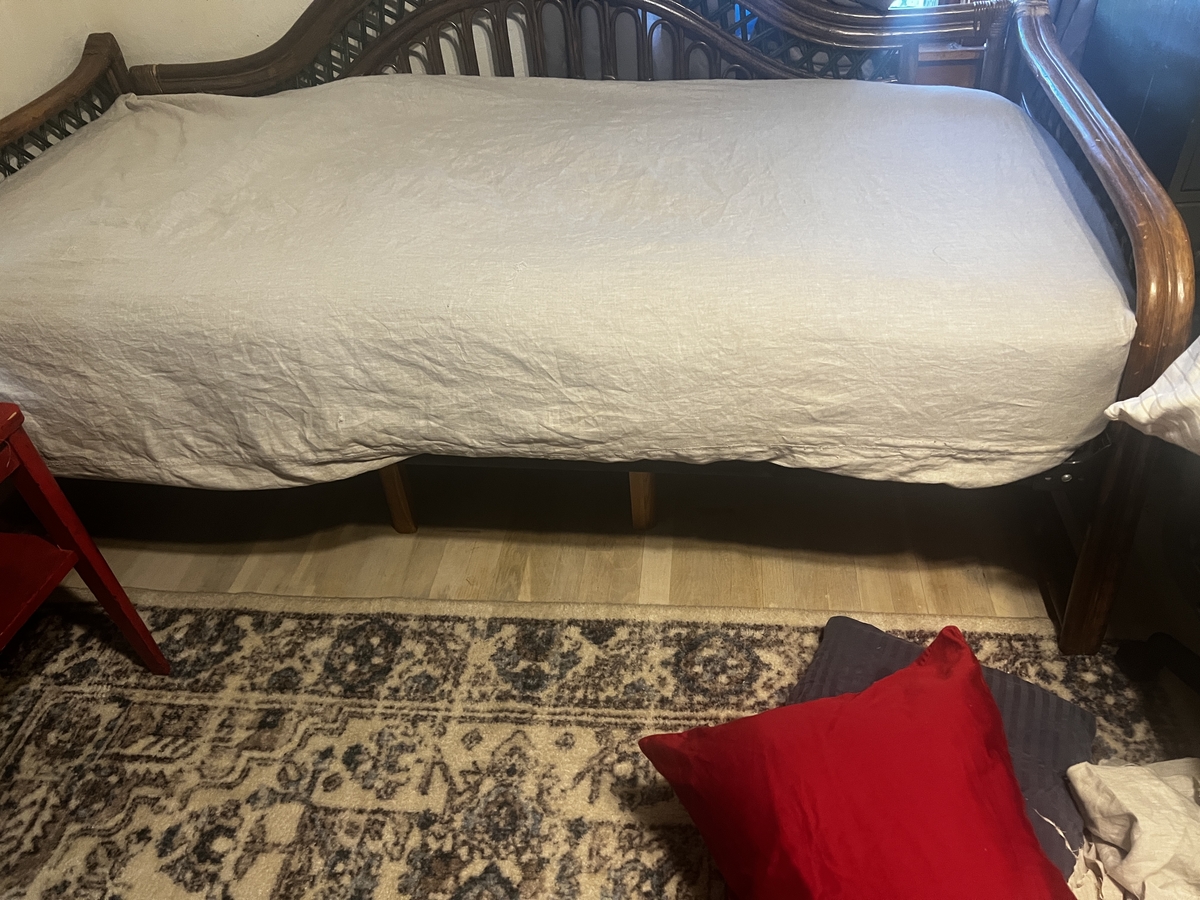 IL019 MIX NATURAL Softened 100% Linen Medium (5.3 oz/yd2)
linen slip dress cut on the bias. Beautiful to sew and to embroider.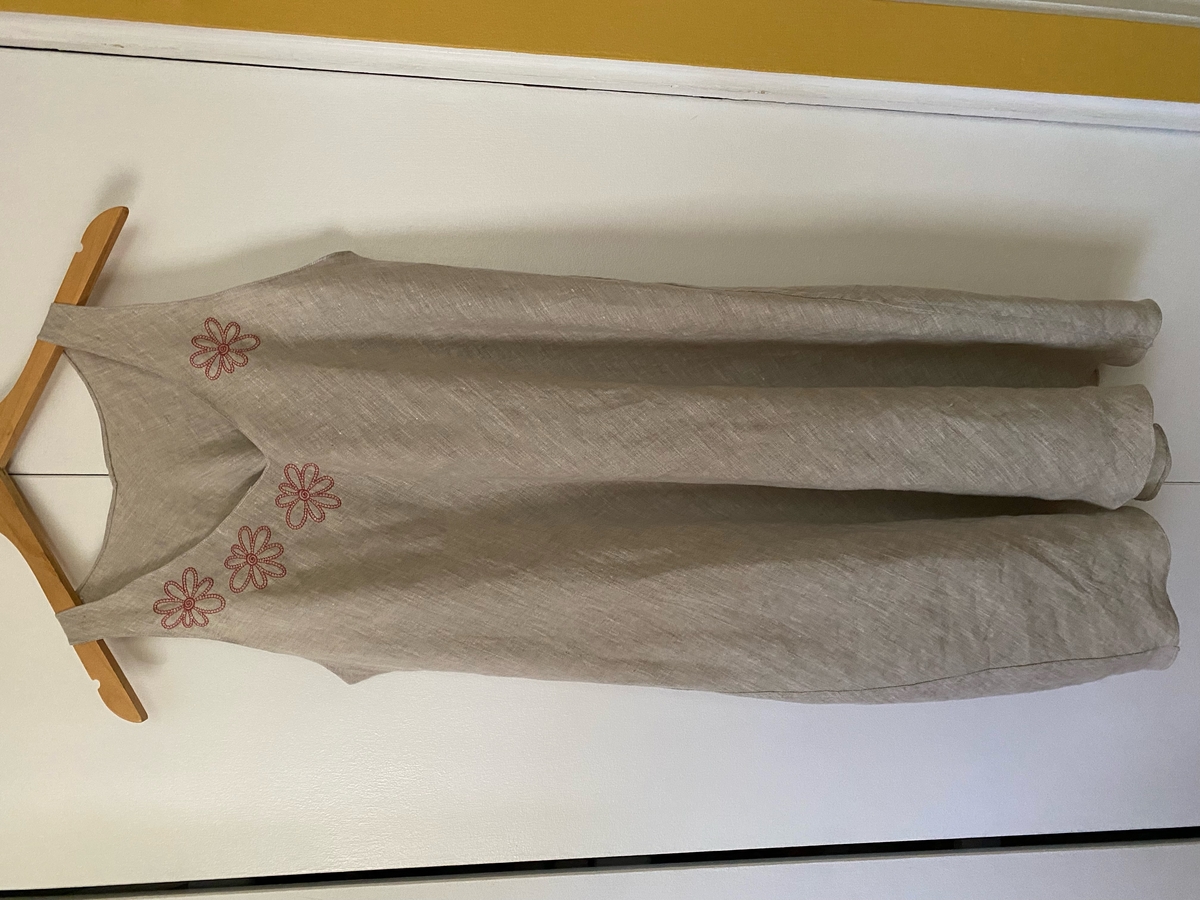 IL019 MIX NATURAL Softened 100% Linen Medium (5.3 oz/yd2)


IL019 All-purpose Mix Natural Softened - 100% Linen - Medium (5.3 oz/yd2)
Sample Size: 2" x 3.5" (Including Swatch Card)
Free Standard Shipping
* Samples are pre-assembled and may not come from the same fabric bolt you order from. Color may vary. All fabric samples are shipped via USPS without tracking.

E-MAIL
Please contact us by following the link below.
SUBMIT A REQUEST

PHONE
1-866-620-2008
Call us Monday through Friday 10 am - 6 pm PST
Once you are happy with your order, please proceed to checkout where you are able to review your order and estimated shipping charges before you complete payment. Shipping charges are calculated by the weight and location your order is shipping to.
You will be able to choose from the following options:
Standard Shipping: 4 - 8 Business Days
Expedited Shipping: 3 - 4 Business Days
Priority Shipping: 2- 3 Business Days
International shipping charges are also calculated at the time of checkout. Please note there may be fewer shipping options available to you as the options are based on the destination of your package.
Delivery times begin one business day after the order is placed with a 24-48 hour time frame for processing.This processing period applies to all in stock items and allows for the time needed to manually cut and package your order to ensure it is checked for quality and accuracy before it leaves our facility.
Business days are Monday - Friday, 9AM - 4PM PST. Saturday, Sunday and Holdays are not considered business days.
Sample color chips are sent via regular mail and may take up to a week to arrive.
All goods are subject to prior sale and please feel free to Visit My Order to check the most up-to-date status of your order.
Making a return is quick and easy, you have 30 days from delivery to return the item or items in their original condition (unwashed, uncut and unaltered). Please include a copy of your packing list and once the return is received we will contact you to see if you would like an exchange, a credit to your Fabrics-store account or the monies returned to your original payment method.
Ship Returns to:
Fabrics-store.com
6013 Scott Way
Commerce, CA 90040
HOW DOES FREE SHIPPING WORK?
Take advantage of our Free Shipping offer on orders shipping within the contiguous US.
Every day on orders of $150 or more - we will pay for your shipping.
Your order will be shipped Standard Shipping (4-8 Business Days) with the shipper of our choice. No international orders.
Standard shipping takes 24-48 hours for processing. Delivery times begin one business day after the order is placed. This is due to your order being manually cut and packaged to ensure quality.
Please note that some of our darker or more vibrant shades will have some residual dye run off or bleeding. It is important that you launder or treat like colors with like colors so that you do not compromise the integrity of any other colors, fabrics or garments during the launder process.
We also suggest that if you are combining one or more of these types of colors with lighter colors that you pre-wash the linens seperately and once the item is completed do not launder again, but Dry Clean.
Fabric Care
Machine wash cold.
Gentle cycle.
Only non-chlorine. Bleach if needed.
Tumble dry low.
Medium steam iron.
Do not use Perm Press cycle in wash or dry