4C22 - SHADOW GREY Softened
4C22 SHADOW GREY Softened - 100% Linen - Heavy (7.1 oz/yd2) - 1.50 Yards
Price:
$23.31 per item

Sale price:
$18.65 per item (20% off)
Only 0 in stock
British based painter Tomma Abts chooses retro, in-between shades that are hard to place, particularly the dusty, vintage pink of SHADOW GREY Linen.
Woven like strips of found fabric into her abstract designs, ribbons of these unusual colors fold over and intersect with one another, creating complex visual puzzles that shift in and out of the light but never give the game away.
These soft pinks bring warmth and humanity into her works, suggesting the peachy glow of a half-lit interior.

At a heavier weight of 7.1 ounces this 100% linen is referred to as Rustic due to its more textured look and feel. Durable and perfect for projects that require just a bit more substance.
The cloth is Softened so we have added a softener to give it a silkier hand. The fabric has not been laundered so shrinkage will still have to be taken into consideration (shrinkage depends on fabric weave and laundering method).
Fabric specifications:
| | |
| --- | --- |
| Article : | 4C22 Rustic - Bortovka |
| Content : | 100% Linen |
| Type : | BASIC |
| Thread size warp : | 11.6 |
| Thread size weft : | 11.6 |
| Thread count warp : | 38 |
| Thread count weft : | 32 |
| Color : | SHADOW GREY |
| Weight : | 7.1 oz/yd2 |
| Width : | 57 inch |
Reviewer: Maureen
I ordered 3 yards of this fabric and made 4 bath towels. I had never even tried linen bath towels before, but after reading about them, thought I would give them a try. Love them. They don't get as wet as I expected and they dry much faster than terry towels. I am going to spread the word!
Reviewer: Nicole
It was true to the color on my monitor, a mauve or dusty rose color with mild purple undertones. Easy to sew and embroider with a machine. I also made a mobius or infinity apron and the weight gives a very nice drape.
Reviewer: McKenzie
This is a really beautiful color and I was so excited to receive it. I am making euro pillow shams for my bed. It's pretty slubby And even more so after I washed it and dried it. I do find it a little difficult because the weave is looser and it moves very easily and "stretches". If I could do it over again I would've started with a stabilizer to help with that issue. Other than that it's really nice so far.
Reviewer: Greta
I will be making Friday Pattern Co. duster with this lovely fabric. The heavy weight of it will be perfect for a spring and fall coat.
Reviewer: Lina
The texture is outstanding and our anticipated linen delight... But, IF silk was the name of a color this would be it! I tore into my usps package and could not believe my eyes! I've been a lover of linen for years thanks to FIS and never ever knew anything like this existed in our beloved store! PLEASE PLEASE bring this one back. I will post my finished product soon. I do hope it's in time to enjoy a restocking of this lustrous beauty. If not, I'm so cherishing that I was able to work with this one!
Reviewer: Perfectly Painted
I'm not really sure how this differs from the "desert taupe"- I ordered both & even after a wash/dry they still appear to be identical colors to me...(see photo).
Reviewer: Susan
The monitor shows a soft, light purple-grey. The fabric is actually dull beige. Very disappointing.
Reviewer: Mina
After washing, it is a beautiful soft peach which goes well with the greyed-plum Montana Grape. A bit lighter and softer than shows on my screen.
Short Rustic Heavy Linen Smock - Available at SimplyCrone.Etsy.com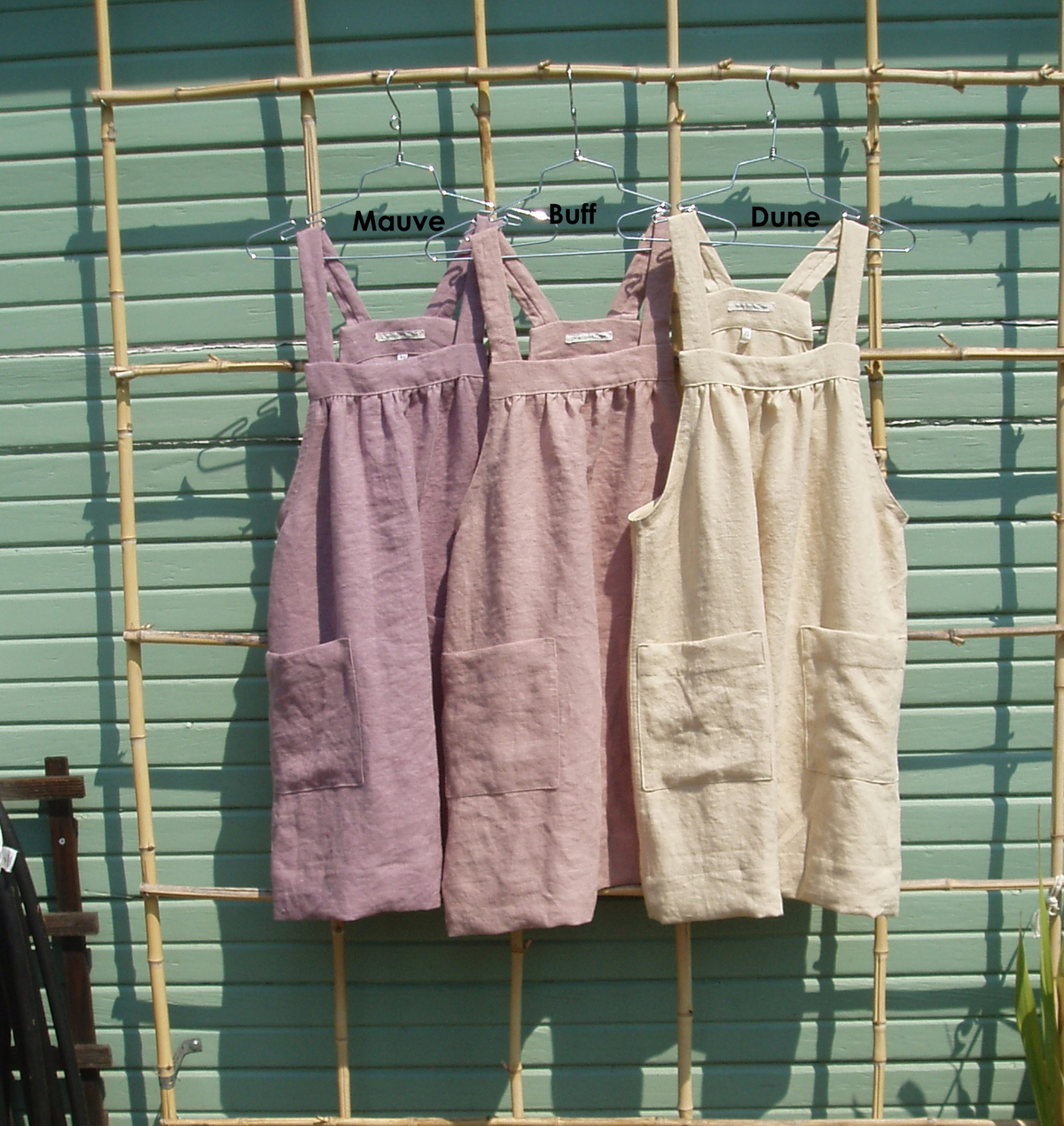 4C22 SHADOW GREY Softened 100% Linen Heavy (7.1 oz/yd2)

4C22 SHADOW GREY Softened 100% Linen Heavy (7.1 oz/yd2)
Who doesn't need a good looking, sturdy pencil case? Or maybe two or three, make it four and call it a makeup bag. Intricate detailing and geometry challenge teenagers to elevate their sewing beyond simple straight lines. This is also a great introduction to sewing zippers, and the non-traditional and simple method for inserting it helps ease their fear of zippers. The extra weight of the 4C22 Heavyweight linen gives this pencil case enough structure to stand on its own and hold its boxy shape. For a step by step sewing tutorial follow this link: blog.fabrics-store.com/2021/01/03/sewing-with-teens-how-to-sew-a-boxy-pencil-case-tutorial/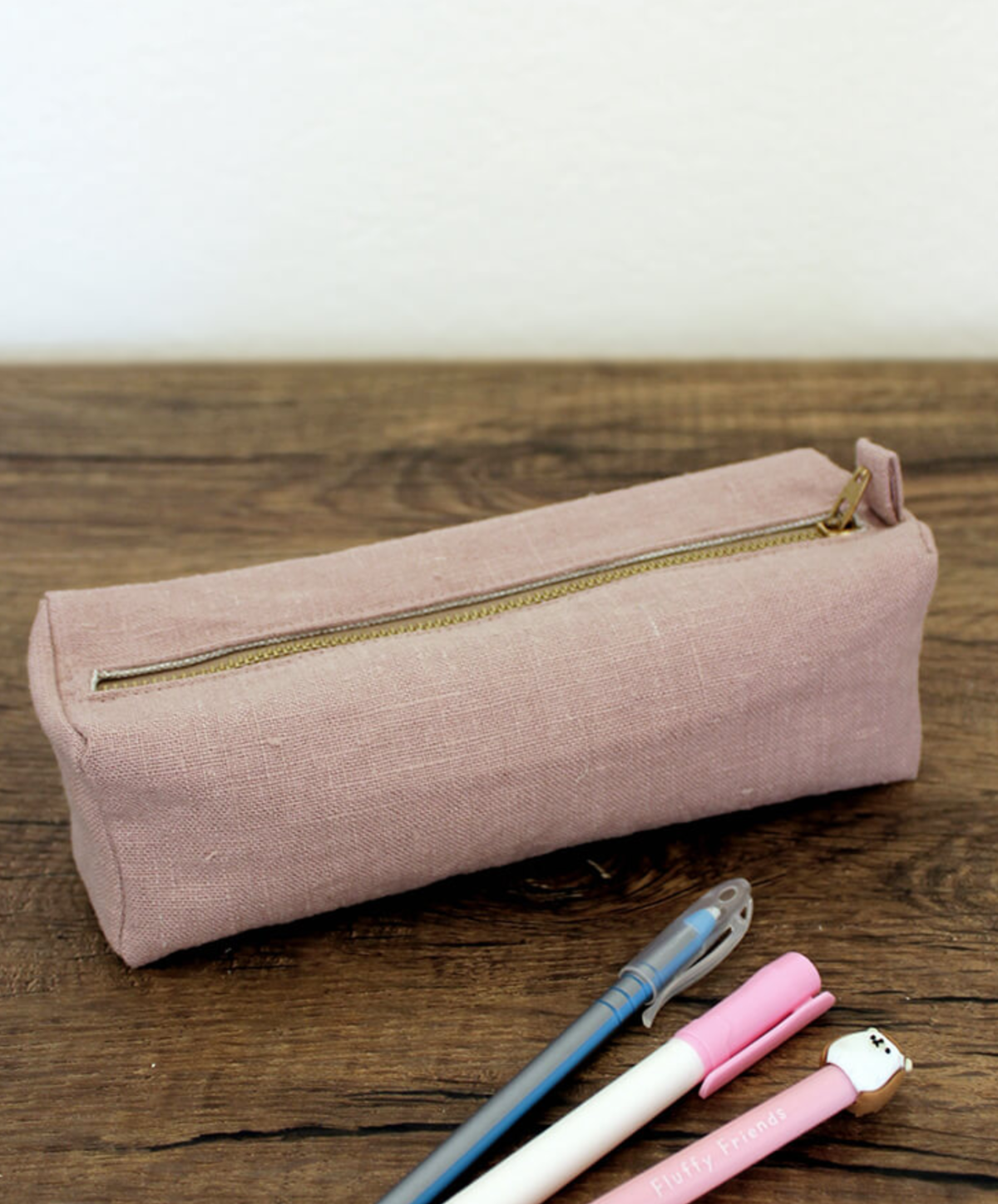 4C22 SHADOW GREY Softened 100% Linen Heavy (7.1 oz/yd2)
I'm extremely passionate about all things 'fiber'. I love to utilize natural and second-hand fabrics in my sewing when possible and I also sell second-hand fabric through Instagram (shopwellfibre). I'm SO happy to have a great pair of quality practical shorts to mix in my summer wardrobe! These shorts are are the 'Spring Shorts' pattern by Peppermint Magazine. I need something non-restrictive and breezy (chasing kids is sweaty work, let me tell ya). As much as I love jean shorts, they aren't the best fit.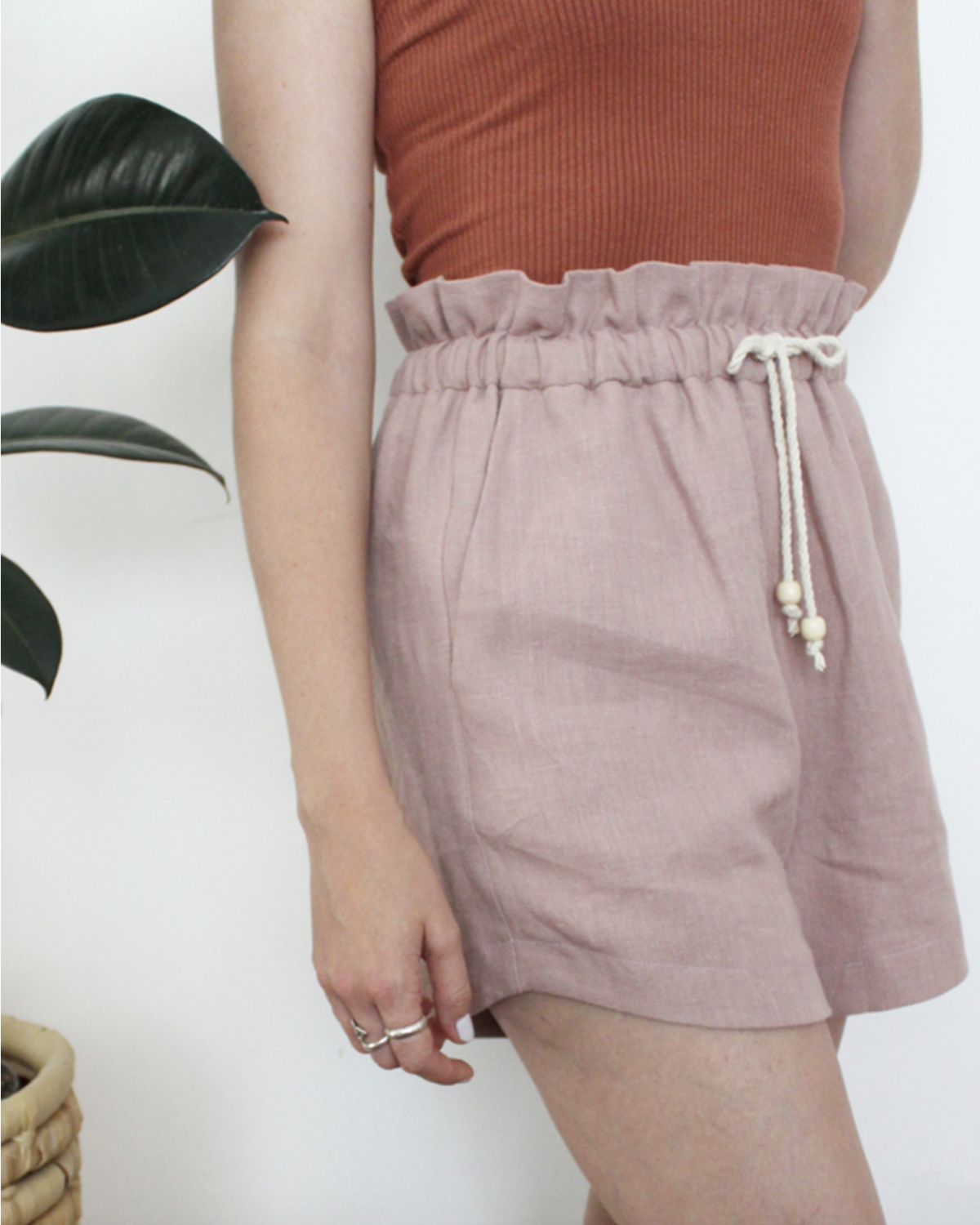 4C22 SHADOW GREY Softened 100% Linen Heavy (7.1 oz/yd2)
I adore this Shadow Grey: optically silky and immensely soft and supple thickness. I apologize for the yellow tint in my photo. The color is truly identical to the color chip. I made the Plinka Pants from a free pattern on Sewtinagivens.com. My next project with this fabric will be the free robe available in our FlS patterns... I am so thankful they brought this stunning gem back in stock! Thank you Maureen and Everyone there!!! I LOVE U:-D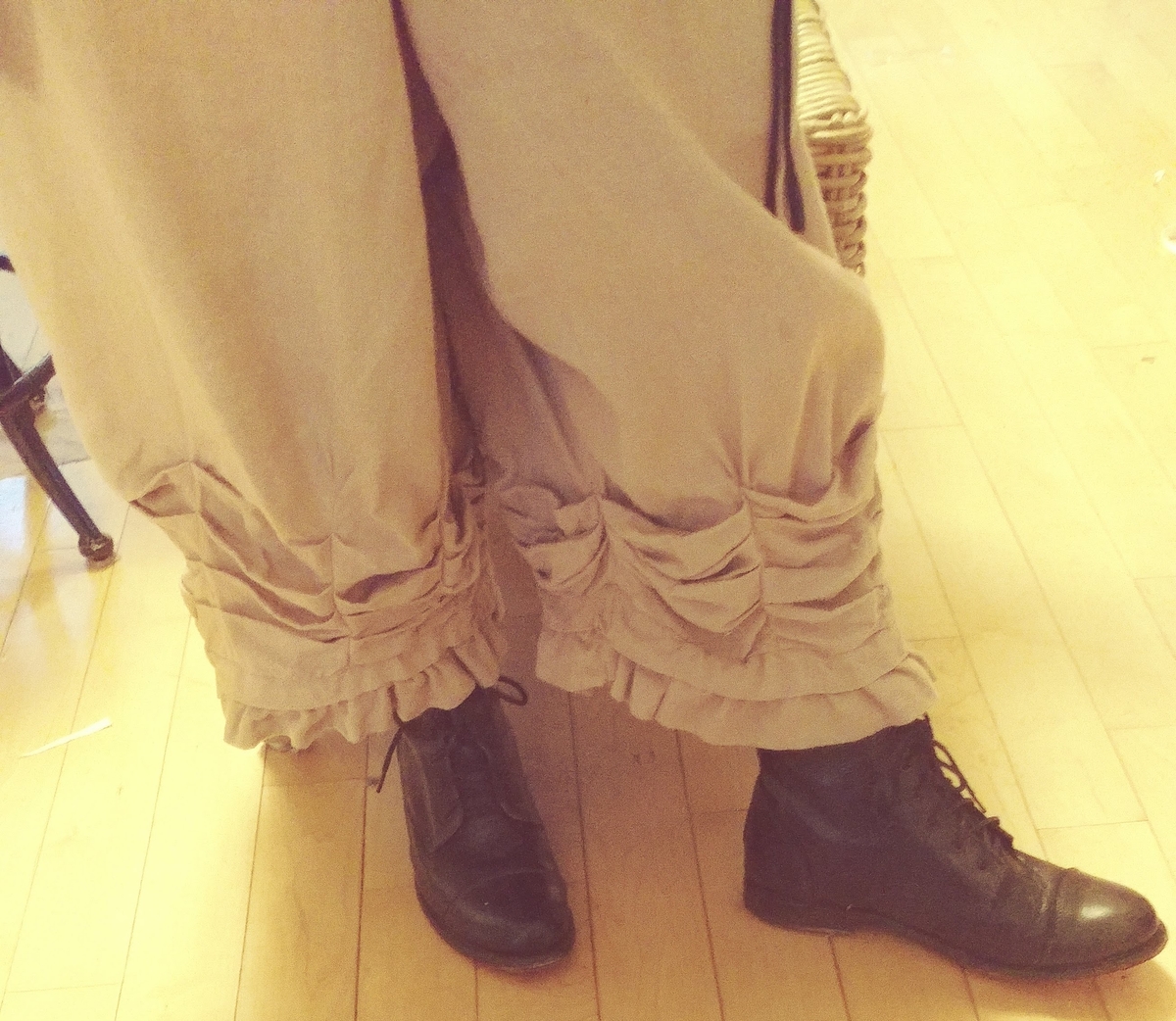 4C22 SHADOW GREY Softened 100% Linen Heavy (7.1 oz/yd2)
Top: Shadow Grey Bottom: Desert Taupe *take outside, mid-day, in full sun. Colors appear to be identical dusty mauve colors (although the linens are different weights).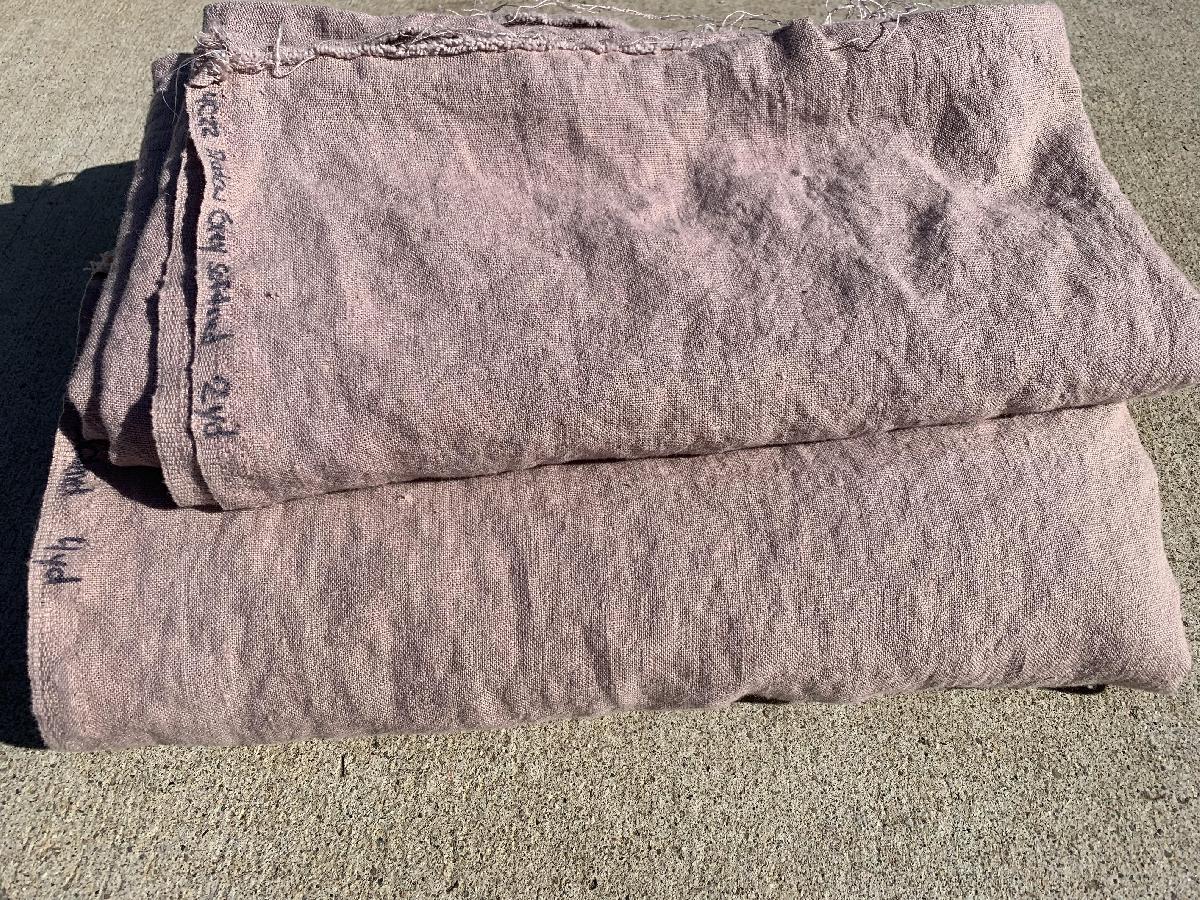 4C22 SHADOW GREY Softened 100% Linen Heavy (7.1 oz/yd2)


4C22 SHADOW GREY Softened - 100% Linen - Heavy (7.1 oz/yd2)
Sample Size: 2" x 3.5" (Including Swatch Card)
Free Standard Shipping
* Samples are pre-assembled and may not come from the same fabric bolt you order from. Color may vary. All fabric samples are shipped via USPS without tracking.

E-MAIL
Please contact us by following the link below.
SUBMIT A REQUEST

PHONE
1-866-620-2008
Call us Monday through Friday 10 am - 6 pm PST
Once you are happy with your order, please proceed to checkout where you are able to review your order and estimated shipping charges before you complete payment. Shipping charges are calculated by the weight and location your order is shipping to.
You will be able to choose from the following options:
Standard Shipping: 4 - 8 Business Days
Expedited Shipping: 3 - 4 Business Days
Priority Shipping: 2- 3 Business Days
International shipping charges are also calculated at the time of checkout. Please note there may be fewer shipping options available to you as the options are based on the destination of your package.
Delivery times begin one business day after the order is placed with a 24-48 hour time frame for processing.This processing period applies to all in stock items and allows for the time needed to manually cut and package your order to ensure it is checked for quality and accuracy before it leaves our facility.
Business days are Monday - Friday, 9AM - 4PM PST. Saturday, Sunday and Holdays are not considered business days.
Sample color chips are sent via regular mail and may take up to a week to arrive.
All goods are subject to prior sale and please feel free to Visit My Order to check the most up-to-date status of your order.
Making a return is quick and easy, you have 30 days from delivery to return the item or items in their original condition (unwashed, uncut and unaltered). Please include a copy of your packing list and once the return is received we will contact you to see if you would like an exchange, a credit to your Fabrics-store account or the monies returned to your original payment method.
Ship Returns to:
Fabrics-store.com
6013 Scott Way
Commerce, CA 90040
HOW DOES FREE SHIPPING WORK?
Take advantage of our Free Shipping offers on orders shipping within the contiguous US on the following days:
Every Monday and Wednesday on orders of $150 or more.
Every day on orders of $1,000 or more.
Your order will be shipped Standard Shipping (4-8 Business Days) with the shipper of our choice. No international orders. Standard shipping takes 24-48 hours for processing. Delivery times begin one business day after the order is placed. This is due to your order being manually cut and packaged to ensure quality.
Please note that some of our darker or more vibrant shades will have some residual dye run off or bleeding. It is important that you launder or treat like colors with like colors so that you do not compromise the integrity of any other colors, fabrics or garments during the launder process.
We also suggest that if you are combining one or more of these types of colors with lighter colors that you pre-wash the linens seperately and once the item is completed do not launder again, but Dry Clean.
Linen
Machine wash cold.
Gentle cycle.
Only non-chlorine. Bleach if needed.
Tumble dry low.
Medium steam iron.
Semilinen
Machine wash cold.
Gentle cycle.
Only non-chlorine. Bleach if needed.
Tumble dry low.
Medium steam iron.
Enter the e-mail address associated with your Fabrics-store.com account:
Temporary password has been emailed
Temporary password has been emailed to ivan@ecwm.com, and should arrive shortly. If you have any questions or problems, please contact our customer care center at 1-866-620-2008.
Your account has been disabled. If you believe this to be a mistake, please call our customer service at 1-866-620-2008 and we will help you with your order. We appreciate your cooperation.
Web Accessibility Toolbar