IL020 - SILVER LILAC Softened
IL020 Handkerchief Silver Lilac Softened - 100% Linen - Light (3.7 oz/yd2) - 1.00 Yard
Price:
$17.09 per item

Sale price:
$11.96 per item (30% off)
Only 0 in stock
Fresh outdoor light breezes through Lilla Cabot Perry's dappled gardens and shadowy rooms, forming powdery puffs of pale blue, lilac and green. Sheaths of icy lavender like that of SILVER LILAC Linen streak through them and cross clothing, trees, and rooftops, invoking the tart, biting freshness of the morning.
A leader in 19th century Impressionism, Perry is credited with bringing radical French ideas to her native United States and her erstwhile home in Japan, carrying a passion for color, light, and the alchemy of paint across the continents.

At a lighter weight of 3.5 ounces this 100% linen is woven with finer threads to give it a smoother appearance. Referred to as lightweight or handkerchief linen, this fine, but surprisingly sturdy linen brings new meaning to the term "sheer elegance".
The cloth is Softened so we have added a softener to give it a silkier hand. The fabric has not been laundered so shrinkage will still have to be taken into consideration (shrinkage depends on fabric weave and laundering method).
Fabric specifications:
| | |
| --- | --- |
| Article : | IL020 Handkerchief |
| Content : | 100% Linen |
| Type : | PLAIN WEAVE |
| Thread size warp : | 33.3 |
| Thread size weft : | 33.3 |
| Thread count warp : | 57 |
| Thread count weft : | 44 |
| Color : | SILVER LILAC |
| Weight : | 3.7 oz/yd2 |
| Width : | 58 inch |
Customer Questions and Answers
any more colors for this?
Patricia • October 22, 2022
If you add IL020 into the search bar, it will pull up all of the colors we offer in this group.
Maureen • October 22, 2022
IL020 Silver Lilac is a soft lilac hue with a lovely hand. It is lightweight w/o being sheer & is perfect for Savannah's heat & humidity. So easy to sew. Washed, dried & pressed per FS recommendations & made some of it up into Agustina boxy top w/a lower neckline. There was additional shrinkage on 2nd washing & now the fit is much better although I was told it may shrink a bit more when washed again. I've gotten lots of compliments & people notice the high quality of FS 100% linen.
Sandra • July 9, 2022
Simply Divine. I am looking forward to wrapping myself in this beautiful linen. So glad I finally got it.
Nata • January 14, 2022
I recently ordered this yummy color and several others in two different orders. This is such a lovely color! I was not expecting it to be as pretty as it is! This is my first time ordering linen. I see a LOT of new garments being made in these wonderful linens! I purchased a linen tunic a few years ago that I absolutely love wearing in the Texas heat! I have created a pattern from it too! I can hardly wait to recreate it in many colors! Thank you F-S for these beautiful linens!
Cheryl • June 22, 2021
Beautiful Lavender Linen is so soft. I held it and fondled it because I could hardly believe how wonderful it feels. the Lavender is a great color for the quilt I am gathering fabrics for. Thank You. Linda A.
Linda • April 28, 2021
I just received my order for 2 yards of this fabric. I will be able to make 4 scarves with ponytail fringe from it. It is the perfect weight for spring and summer. So delicate! The color and feel are just dee-licious! Of course, all of the products from Fabrics Store are perfect for any project!
MM • April 4, 2021
See All >
Just in time before the summer is over I made my new absolutely favorite summer dress. I used IL020 CORAL Softened / IL019 IRIS Softened / IL020 SILVER LILAC Softened. The striped fabric is deadstock and from my stash. It's 100% cotton and not from fabrics-store – but it fit so perfectly with the other colors so I used it.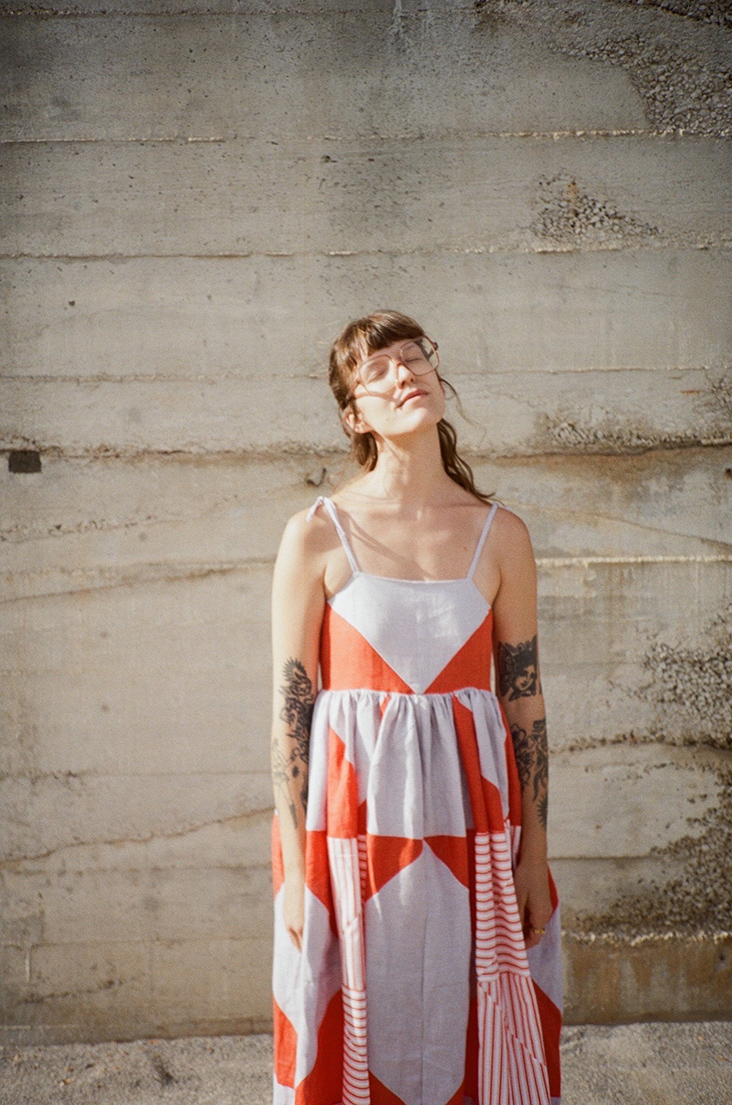 IL020 SILVER LILAC Softened 100% Linen Light (3.7 oz/yd2)
Nowadays my heart beats for lilac. Sweater for my son? Lilac. Tulips? Lilac. Those 90s/00s mum hair clips my son calls BeißBeiß (engl. BiteBite) because they look like teeth? Lilac. I just love it – everything looks better in lilac! It's the perfect balance between cold blue and warm red in a light and soft version. And you know what's cold and warm aswell? Right – SPRING! The only thing I would change next time – I used one of the lightweight fabrics (in SILVER LILAC) but would recommend one of the Midweights (for example Iris) more, as my dress is a bit transparent. I don't really have a problem with that, but not everyone is comfortable with wearing a see-through dress.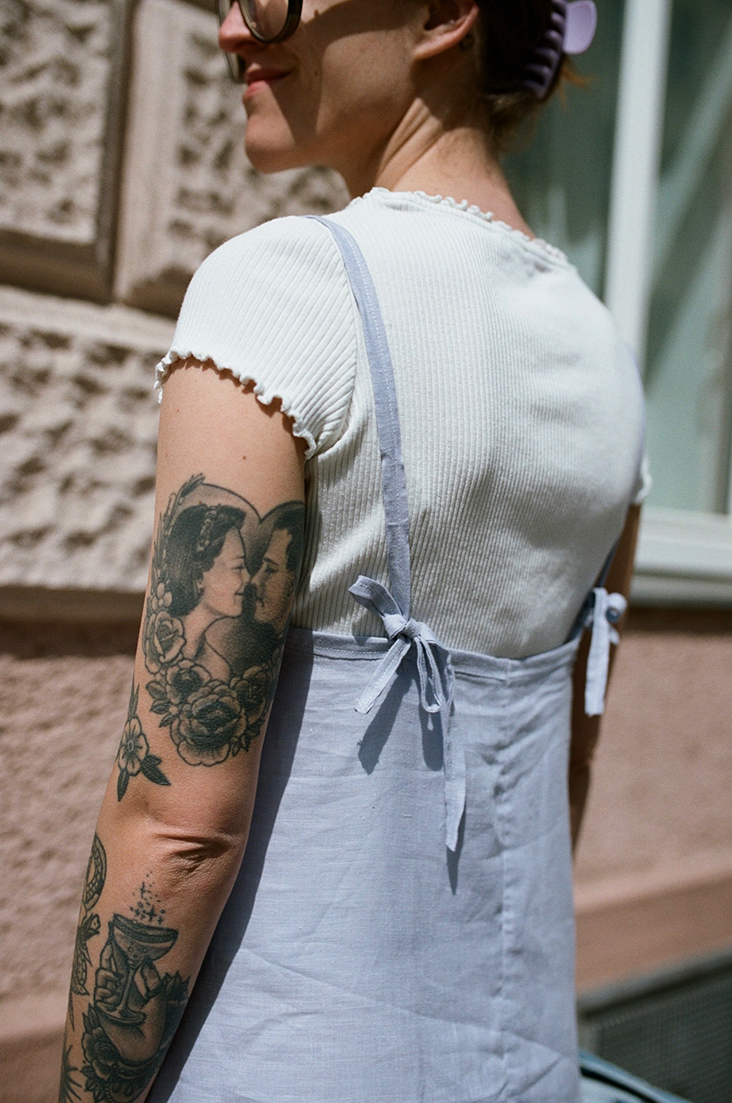 IL020 SILVER LILAC Softened 100% Linen Light (3.7 oz/yd2)
I've made the Sierra Jumpsuit by Papercut patterns in FS SILVER LILAC Lightweight "Iris" linen. This colour is so soft and dreamy. Lilac is truly my favourite colour and I don't think I can ever have enough purple shaded clothes. I am very excited about this make!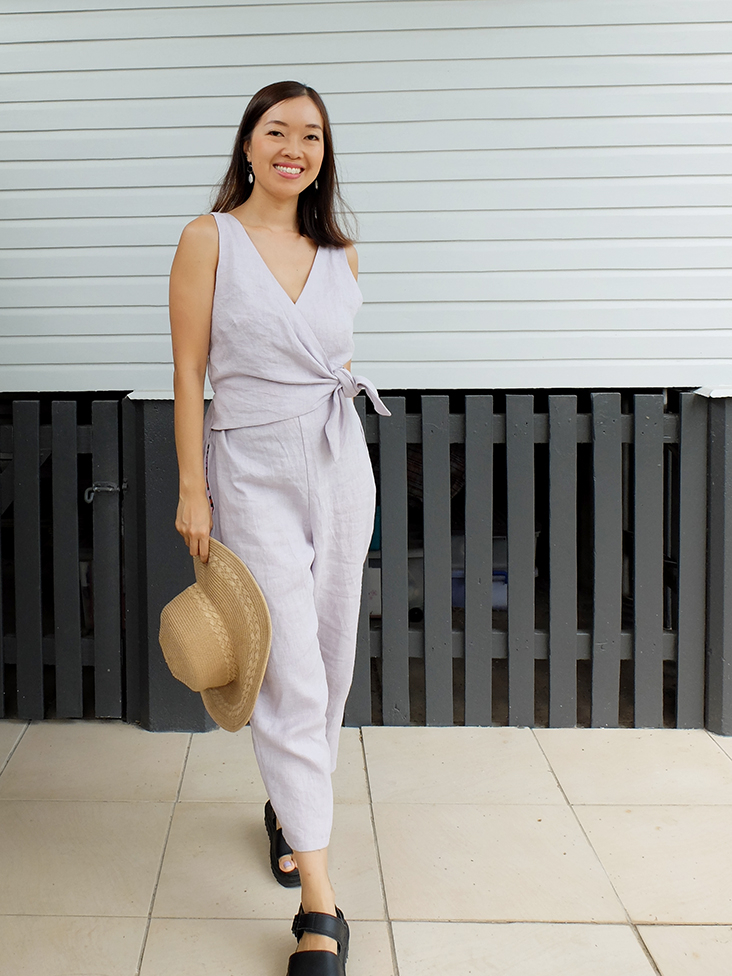 IL020 SILVER LILAC Softened 100% Linen Light (3.7 oz/yd2)
I normally don't use much color, but when I do, I like the tones to be in keeping with my monochromatic color palate. I use this color for my lightweight robe and my customers love the color. Beth Breathe Clothing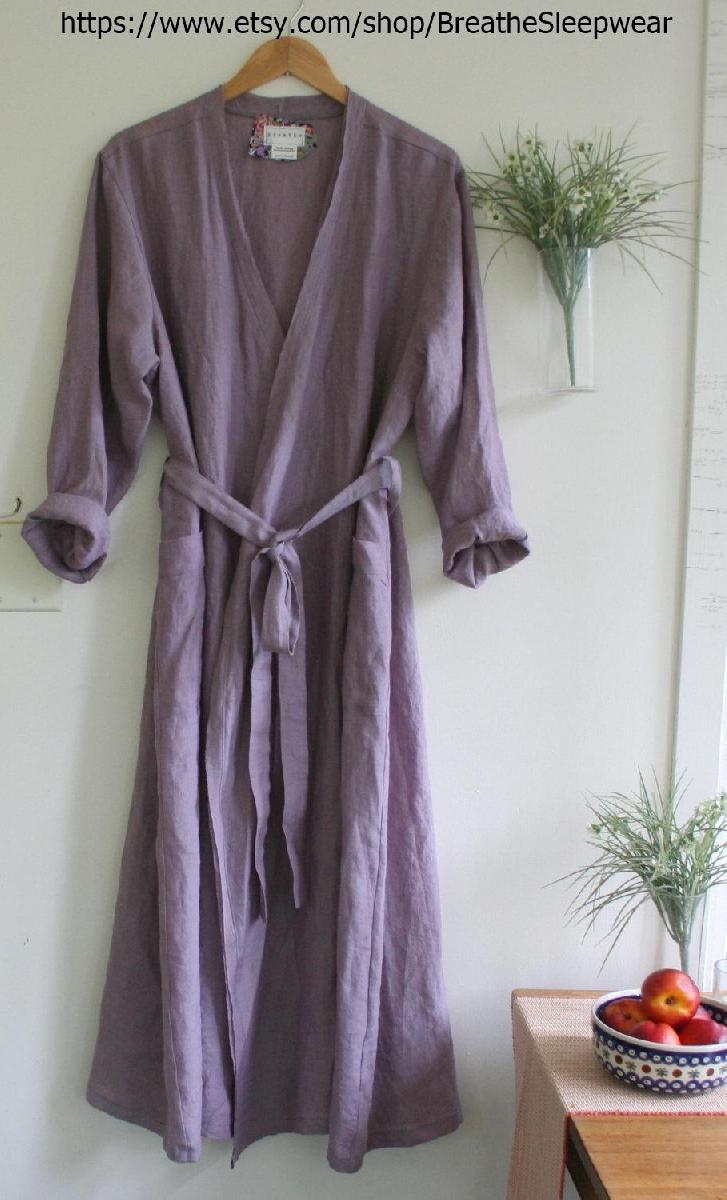 IL020 SILVER LILAC Softened 100% Linen Light (3.7 oz/yd2)
Bias cut blouse in IL020 SILVER LILAC. Amazing fabric, and even more amazing on bias. Definitely will buy more linen of this weight, love-love-love. Color is simply gorgeous, not sure my camera captured all of its loveliness.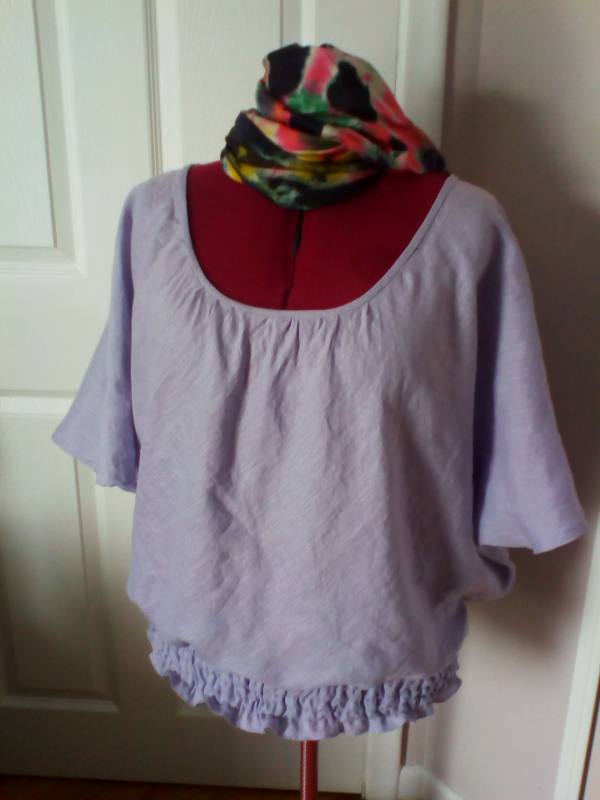 IL020 SILVER LILAC Softened 100% Linen Light (3.7 oz/yd2)


IL020 Handkerchief Silver Lilac Softened - 100% Linen - Light (3.7 oz/yd2)
Sample Size: 2" x 3.5" (Including Swatch Card)
Free Standard Shipping
* Samples are pre-assembled and may not come from the same fabric bolt you order from. Color may vary. All fabric samples are shipped via USPS without tracking.

E-MAIL
Please contact us by following the link below.
SUBMIT A REQUEST

PHONE
1-866-620-2008
Call us Monday through Friday 10 am - 6 pm PST
Once you are happy with your order, please proceed to checkout where you are able to review your order and estimated shipping charges before you complete payment. Shipping charges are calculated by the weight and location your order is shipping to.
You will be able to choose from the following options:
Standard Shipping: 4 - 8 Business Days
Expedited Shipping: 3 - 4 Business Days
Priority Shipping: 2- 3 Business Days
International shipping charges are also calculated at the time of checkout. Please note there may be fewer shipping options available to you as the options are based on the destination of your package.
Delivery times begin one business day after the order is placed with a 24-48 hour time frame for processing.This processing period applies to all in stock items and allows for the time needed to manually cut and package your order to ensure it is checked for quality and accuracy before it leaves our facility.
Business days are Monday - Friday, 9AM - 4PM PST. Saturday, Sunday and Holdays are not considered business days.
Sample color chips are sent via regular mail and may take up to a week to arrive.
All goods are subject to prior sale and please feel free to Visit My Order to check the most up-to-date status of your order.
Making a return is quick and easy, you have 30 days from delivery to return the item or items in their original condition (unwashed, uncut and unaltered). Please include a copy of your packing list and once the return is received we will contact you to see if you would like an exchange, a credit to your Fabrics-store account or the monies returned to your original payment method.
Ship Returns to:
Fabrics-store.com
6013 Scott Way
Commerce, CA 90040
HOW DOES FREE SHIPPING WORK?
Take advantage of our Free Shipping offer on orders shipping within the contiguous US.
Every day on orders of $150 or more - we will pay for your shipping.
Your order will be shipped Standard Shipping (4-8 Business Days) with the shipper of our choice. No international orders.
Standard shipping takes 24-48 hours for processing. Delivery times begin one business day after the order is placed. This is due to your order being manually cut and packaged to ensure quality.
Please note that some of our darker or more vibrant shades will have some residual dye run off or bleeding. It is important that you launder or treat like colors with like colors so that you do not compromise the integrity of any other colors, fabrics or garments during the launder process.
We also suggest that if you are combining one or more of these types of colors with lighter colors that you pre-wash the linens seperately and once the item is completed do not launder again, but Dry Clean.
Fabric Care
Machine wash cold.
Gentle cycle.
Only non-chlorine. Bleach if needed.
Tumble dry low.
Medium steam iron.
Do not use Perm Press cycle in wash or dry