IL019 - POTTING SOIL Softened
IL019 POTTING SOIL Softened - 100% Linen - Middle (5.3 oz/yd2) - 2.00 Yards
Price:
$24.92 per item

Sale price:
$21.18 per item (15% off)
Only 0 in stock
One of the most famous artists of all time, Leonardo da Vinci's art is filled with subtle, mysterious shades of brown like that of POTTING SOIL Linen, proving how entrancing this unassuming color can be.
From undulating landscapes to the tinge of angel's wingtips, golden browns bring depth and weight into his quiet, mystical scenes, investing in them a softly muffled warmth that conveys the vastly complex, weighty depths of human feeling.
At a medium weight of 5.3 ounces, this 100% linen is versatile enough to be referred to as an All Purpose or Do it All linen. With its smooth look and tighter weave, this linen is neither sheer or heavy, but just the right in-between weight you will need for a variety of projects.
The cloth is Softened so we have added a softener to give it a silkier hand. The fabric has not been laundered so shrinkage will still have to be taken into consideration (shrinkage depends on fabric weave and laundering method).
Fabric specifications:
| | |
| --- | --- |
| Article : | IL019 Multi Purpose |
| Content : | 100% Linen |
| Type : | BASIC |
| Thread size warp : | 17.9 |
| Thread size weft : | 17.9 |
| Thread count warp : | 46 |
| Thread count weft : | 37 |
| Color : | POTTING SOIL |
| Weight : | 5.3 oz/yd2 |
| Width : | 59 inch |
Reviewer: Toni
Beautiful rich brown color and very soft. Very pleased with purchase.
Reviewer: Vivian
It washes and dries really well. It doesn't come out of my dryer wrinkled. Linen is one of my favorite materials. It is very durable and ages well, I never have trouble getting stains out. It also has a lovely rustic texture and drape.
Reviewer: June
Very soft beautiful brown linen. Looking forward to adding this color to my Etsy shop in the Spring. etsy.com/shop/thetuftedloft Quick shipping, will order from this company again.
Reviewer: Christine
I love this color - a really rich, warm, slightly reddish brown, but it had way more serious slubs than most of the previous linen I've ordered here. Some of the slubs were accompanied by actual holes that I had to work around in constructing the dress I made. In all fairness, perhaps I just got an off batch. I've ordered a lot of this weight before and have not had this problem.
Reviewer: Shawn
The color is perfect for my 18th Century shirt. It is a deep brown and soft. The material is easy to work with and holds creases very well for patterning and sewing. I am sewing by hand with waxed linen thread and this fabric is perfect. I highly recommend it!
Reviewer: Vickie
This such a rich shade of brown and I agree with other reviewers that it is yummy!
Reviewer: Suzanne m
Same smooth, lovely fabric as the other IL019's. This color is my favorite drown in lushness brown. I have lengths of the chocolate as well, and it's nice, but this color is richer, warmer, and more delicious in my opinion. If this exact color shade starts being produced in the new finer 1C64, my wallet is in trouble. :)
Reviewer: Rosanna
I have loved all the IL019 linen that I have bought but I especially loved the rich earthy color of the Potting Soil color. The chocolate brown was nice, too, but this is a much warmer shade.
Color block shirt 2.0......made the collar smaller, same length. Needs a couple more washes to get rid of all the fuzzes, but I like it:) IL019 Potting Soil...Apricot & Kenya....like butta:) Vintage Simplicity 8173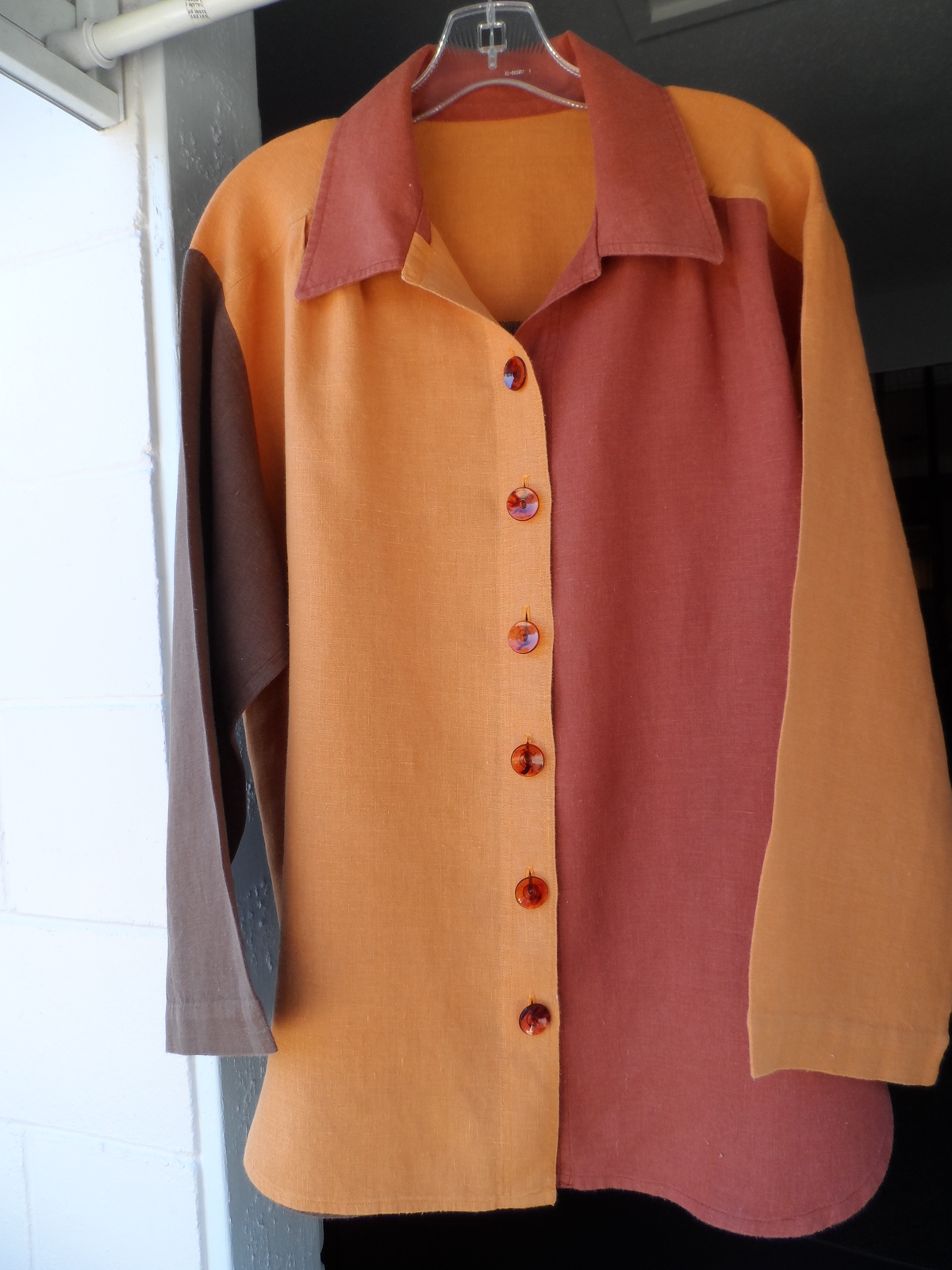 IL019 POTTING SOIL Softened 100% Linen Middle (5.3 oz/yd2)
I used the softened potting soil and antique white linens to create a this contrast shirt. I absolutely loved working with these linens, they are a perfect weight, super soft and easy to sew! I highly recommend this fabric as if such good quality and will add an extra level to you project. Instagram georgias_portfolio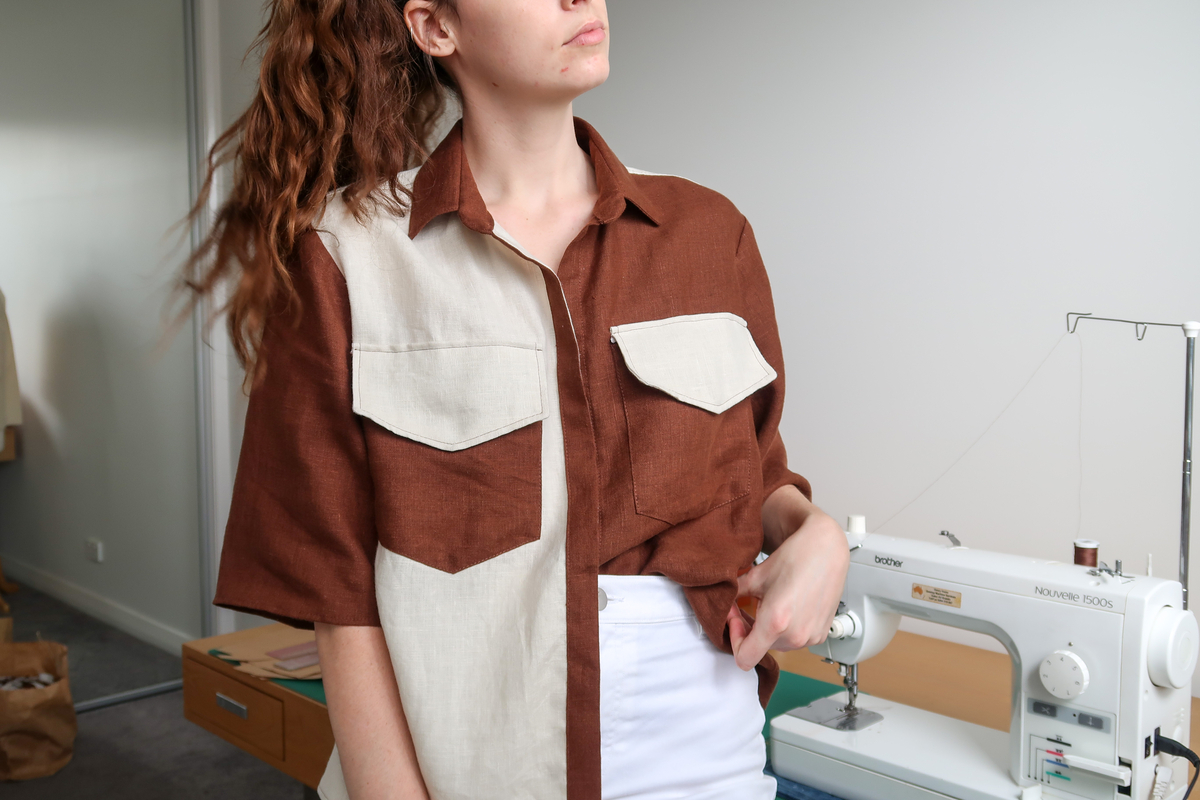 IL019 POTTING SOIL Softened 100% Linen Middle (5.3 oz/yd2)
My love for surplice tops continues as I added the JULIA Wrap Top in FS POTTING SOIL brown linen to my wardrobe this weekend! I stepped a little outside of my comfort zone by choosing a brown linen. As someone who typically gravitates toward cool colors, I'm loving this warm, rich brown to contrast the blues and greens in my wardrobe. As the name suggests, the color linen reminds me so much of spring on the farm as we dig in the dirt and begin our garden.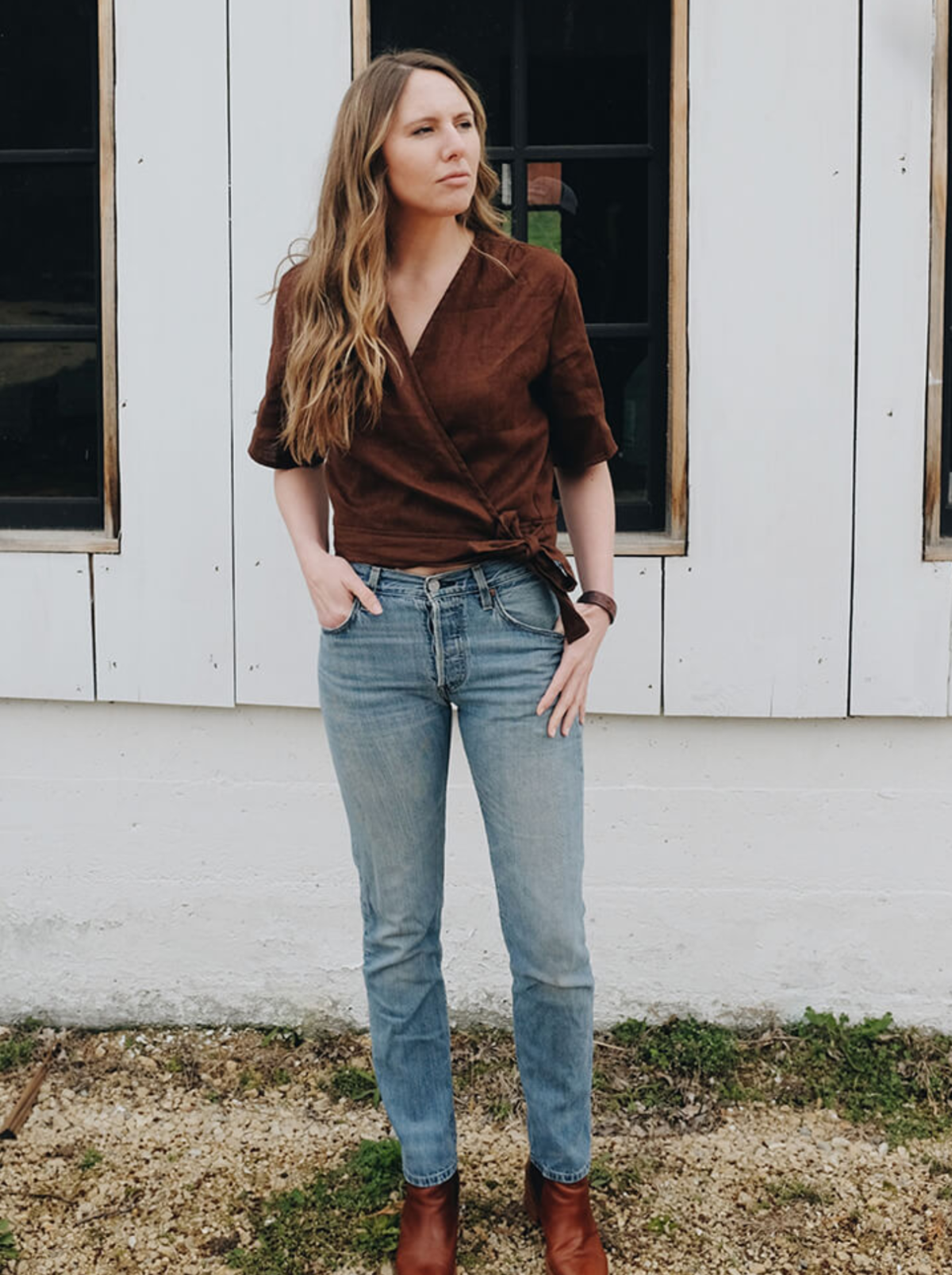 IL019 POTTING SOIL Softened 100% Linen Middle (5.3 oz/yd2)
Dress made with FS POTTING SOIL Medium Weight Linen using my upcoming sewing pattern, the Terra Dress. You can read more about this project here: blog.fabrics-store.com/2021/02/21/curated-by-you-2/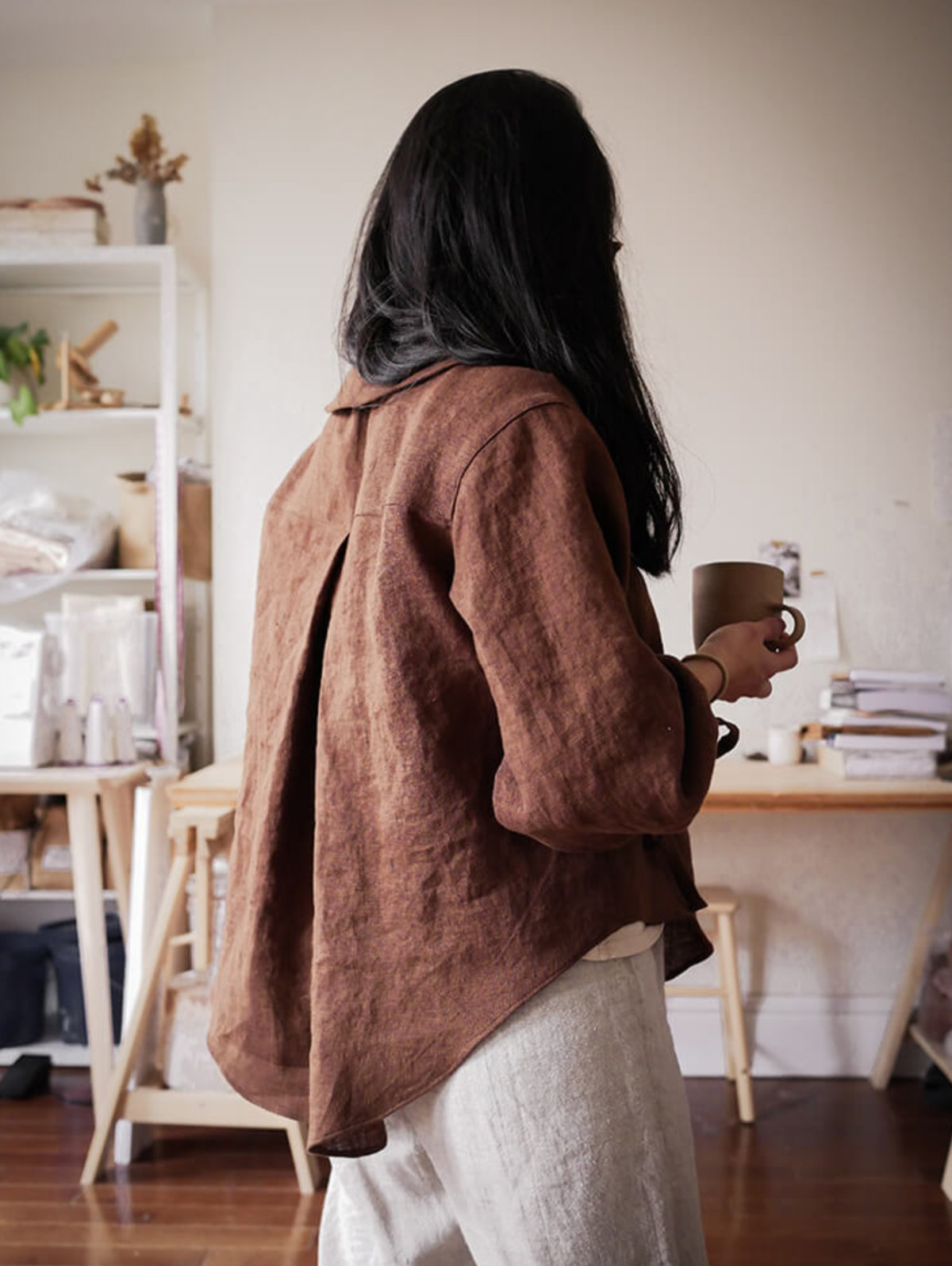 IL019 POTTING SOIL Softened 100% Linen Middle (5.3 oz/yd2)
I used the potting soil linen, and Vogue pattern 8994. I love working with linen, snd will be ordering again soon! Carole Collins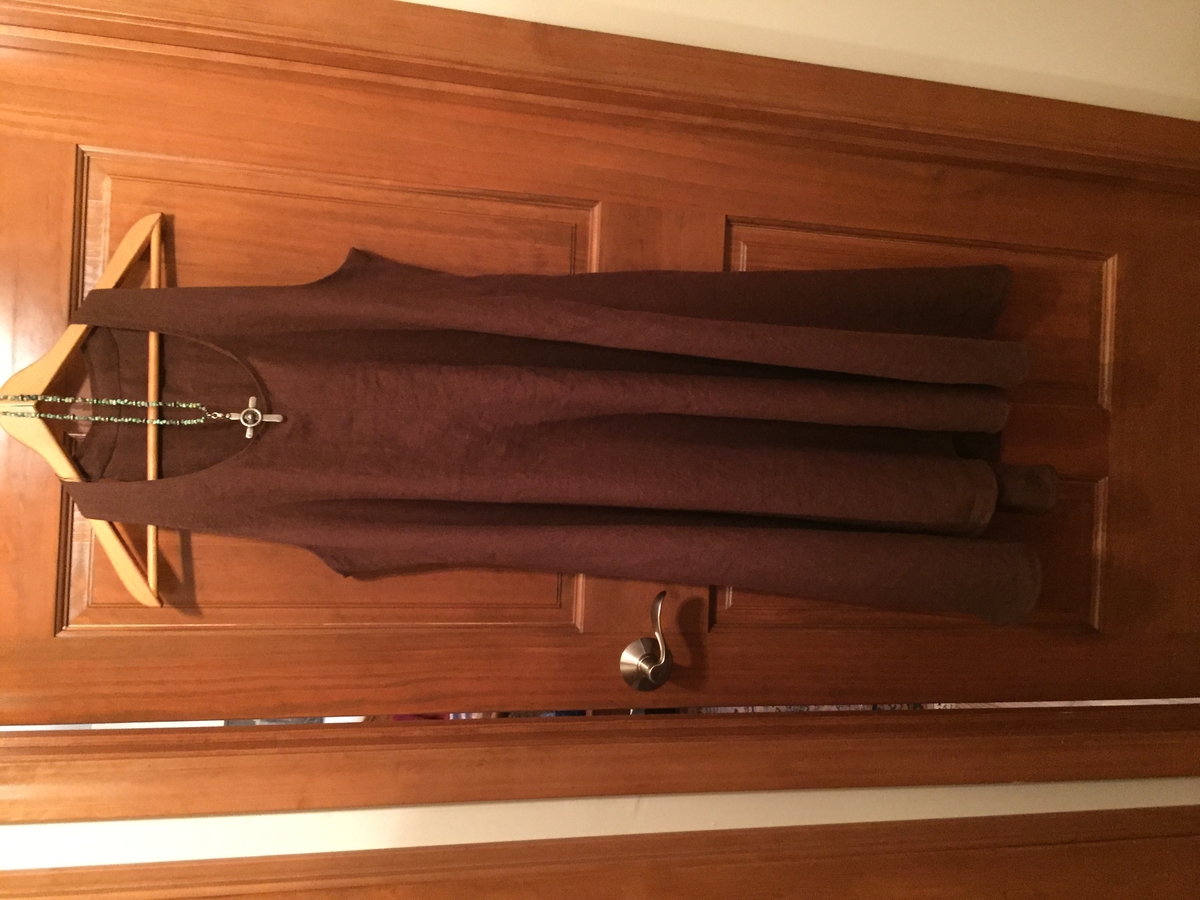 IL019 POTTING SOIL Softened 100% Linen Middle (5.3 oz/yd2)
Beautiful, rich brown - ordered for a costumer and couldn't be more pleased. Kimono available at etsy.com/shop/shieldsdesignhouse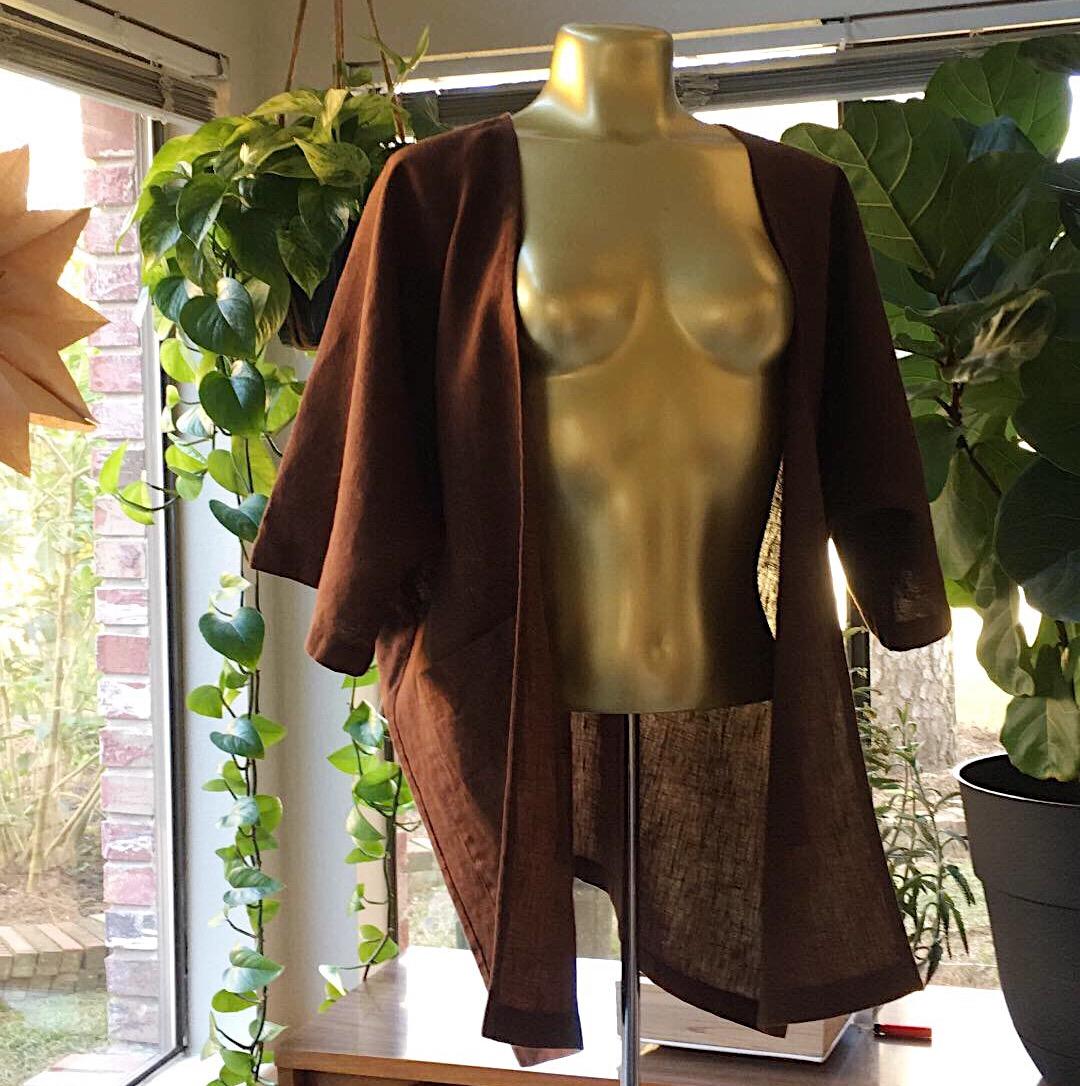 IL019 POTTING SOIL Softened 100% Linen Middle (5.3 oz/yd2)
Tie top drapes made from IL019. Potting Soil is a rich, warm brown. The linen was easy to work with and has a lovely weight and hand. Will definitely be buying more fabric here.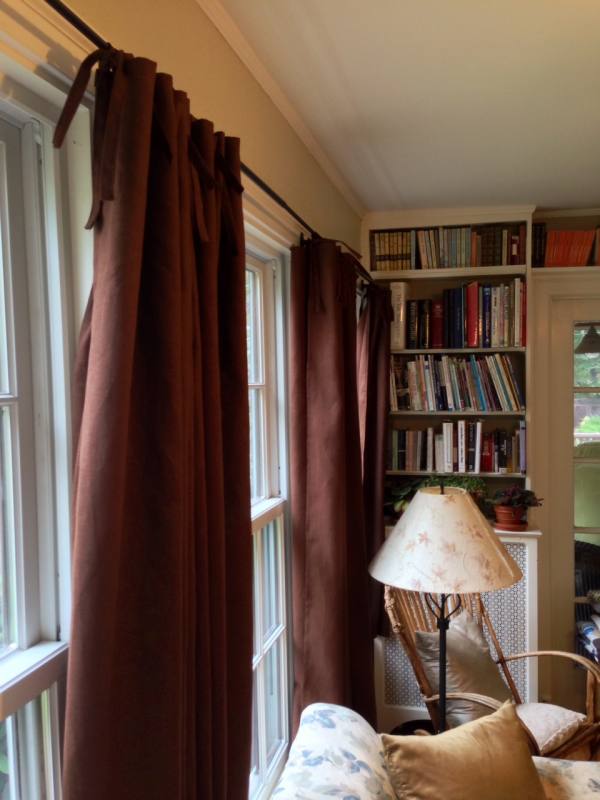 IL019 POTTING SOIL Softened 100% Linen Middle (5.3 oz/yd2)
Middle weight white linen vest and trousers and light weight Shirt just fresh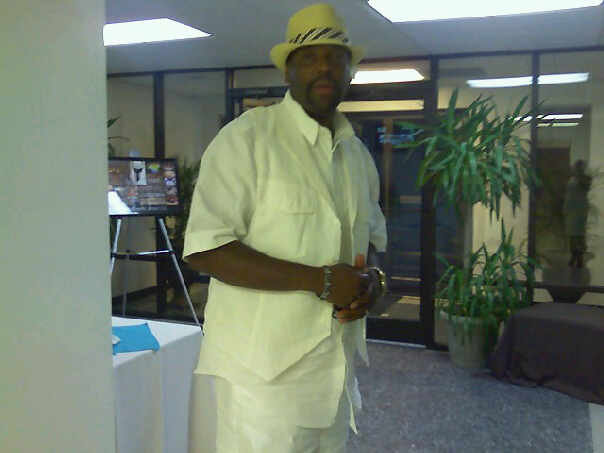 IL019 POTTING SOIL Softened 100% Linen Middle (5.3 oz/yd2)


IL019 POTTING SOIL Softened - 100% Linen - Middle (5.3 oz/yd2)
Sample Size: 2" x 3.5" (Including Swatch Card)
Free Standard Shipping
* Samples are pre-assembled and may not come from the same fabric bolt you order from. Color may vary. All fabric samples are shipped via USPS without tracking.

E-MAIL
Please contact us by following the link below.
SUBMIT A REQUEST

PHONE
1-866-620-2008
Call us Monday through Friday 10 am - 6 pm PST
Once you are happy with your order, please proceed to checkout where you are able to review your order and estimated shipping charges before you complete payment. Shipping charges are calculated by the weight and location your order is shipping to.
You will be able to choose from the following options:
Standard Shipping: 4 - 8 Business Days
Expedited Shipping: 3 - 4 Business Days
Priority Shipping: 2- 3 Business Days
International shipping charges are also calculated at the time of checkout. Please note there may be fewer shipping options available to you as the options are based on the destination of your package.
Delivery times begin one business day after the order is placed with a 24-48 hour time frame for processing.This processing period applies to all in stock items and allows for the time needed to manually cut and package your order to ensure it is checked for quality and accuracy before it leaves our facility.
Business days are Monday - Friday, 9AM - 4PM PST. Saturday, Sunday and Holdays are not considered business days.
Sample color chips are sent via regular mail and may take up to a week to arrive.
All goods are subject to prior sale and please feel free to Visit My Order to check the most up-to-date status of your order.
Making a return is quick and easy, you have 30 days from delivery to return the item or items in their original condition (unwashed, uncut and unaltered). Please include a copy of your packing list and once the return is received we will contact you to see if you would like an exchange, a credit to your Fabrics-store account or the monies returned to your original payment method.
Ship Returns to:
Fabrics-store.com
6013 Scott Way
Commerce, CA 90040
HOW DOES FREE SHIPPING WORK?
Take advantage of our Free Shipping offers on orders shipping within the contiguous US on the following days:
Every Monday and Wednesday on orders of $150 or more.
Every day on orders of $1,000 or more.
Your order will be shipped Standard Shipping (4-8 Business Days) with the shipper of our choice. No international orders. Standard shipping takes 24-48 hours for processing. Delivery times begin one business day after the order is placed. This is due to your order being manually cut and packaged to ensure quality.
Please note that some of our darker or more vibrant shades will have some residual dye run off or bleeding. It is important that you launder or treat like colors with like colors so that you do not compromise the integrity of any other colors, fabrics or garments during the launder process.
We also suggest that if you are combining one or more of these types of colors with lighter colors that you pre-wash the linens seperately and once the item is completed do not launder again, but Dry Clean.
Linen
Machine wash cold.
Gentle cycle.
Only non-chlorine. Bleach if needed.
Tumble dry low.
Medium steam iron.
Semilinen
Machine wash cold.
Gentle cycle.
Only non-chlorine. Bleach if needed.
Tumble dry low.
Medium steam iron.
Enter the e-mail address associated with your Fabrics-store.com account:
Temporary password has been emailed
Temporary password has been emailed to ivan@ecwm.com, and should arrive shortly. If you have any questions or problems, please contact our customer care center at 1-866-620-2008.
Your account has been disabled. If you believe this to be a mistake, please call our customer service at 1-866-620-2008 and we will help you with your order. We appreciate your cooperation.
Web Accessibility Toolbar