IL019 All-purpose Mix Natural - 100% Linen - Medium (5.3 oz/yd2) - 0.50 Yard
Price:
$8.04 per item

Sale price:
$5.23 per item (35% off)
Only 0 in stock
The Natural color thread in this fabric is the earth made color of flax when it has been retted and woven into thread. No dyes, no bleach. The only thing that impacts the color of the cloth from one production to the next ( if it is more beige or grey) is the amount of sunshine and rain that particular flax harvest had.
Bleached linen color thread is made by "stripping" the natural color out of flax ( just like you would with bleaching hair). What you are left with is a very soft shade that is just ever so slightly an off-white color.
Mix Natural color is achieved with one bleached thread and one natural color thread interwoven together. As a result - you have a grey toned natural color that is a great compliment to all other colors.
At a medium weight of 5.3 ounces this 59 inch wide 100% linen is versatile enough to be referred to as an All Purpose or Do it All linen. With its smooth look and tighter weave, this linen is neither sheer or heavy, but just the right in-between weight you will need for a variety of projects.
Fabric specifications:
| | |
| --- | --- |
| Article | IL019 All-Purpose |
| Content | 100% Linen |
| Type | PLAIN WEAVE |
| Thread size warp | 17.9 |
| Thread size weft | 17.9 |
| Thread count warp | 46 |
| Thread count weft | 37 |
| Color | MIX NATURAL |
| Weight | 5.3 oz/yd2 |
| Width | 59 inch |
Customer Questions and Answers
This along with the other two orders of linen were spot on for me. I have been doing Architecture and Interiors, commercial and residential for 40+ years. Finding this source for fabrics has been a real fun place to get fabrics for personal use as well... Cheers to the people that have helped me.
Kent • August 30, 2021
The two Linen colors I've worked with IL019 MIX NATURAL and 4C22 GREY MIST Softened are lovely. Both fabrics are so easy to fold and manipulate that it was a joy to sew. I found the weight of the Linen perfect for making a soft toy, it allowed the filling to stay inside and I fell in love with the rustic look of the 4C22 GREY MIST Softened.
Elsa • July 29, 2021
Can't go wrong with this mixed linen, perfect mid weight for any project.
Cynthia • October 5, 2020
Loved working with this fabric. I made two duvet covers, pillowcases and fitted sheets for our new RV. That's a LOT of linen, more than 20yards, but it'll last a lifetime.
Eileen • September 26, 2020
This was my first purchase from fabric store. I made the crisp linen pants from the free online pattern. I made them for my husband. They work pretty well unisex.They work pretty well unisex I love the quality of the fabric and I would definitely purchase this item again.
Lynn • August 3, 2020
See All >
I graduated in architecture and after 10 years working on large scale projects, I became a mother and started sewing toys for my children. Through playing with natural materials and curious shapes, I wanted to reinforce their natural development, inspire curiosity and creativity. I wanted toys that enriched interaction and didn't overload their senses (or mine). Thus the small handmade brand mauvais marie was born. Now my children are 4 and 2 years old, they give opinions about new designs and make special requests and the fabric dolls are still great friends and are memory triggers for these first years of life.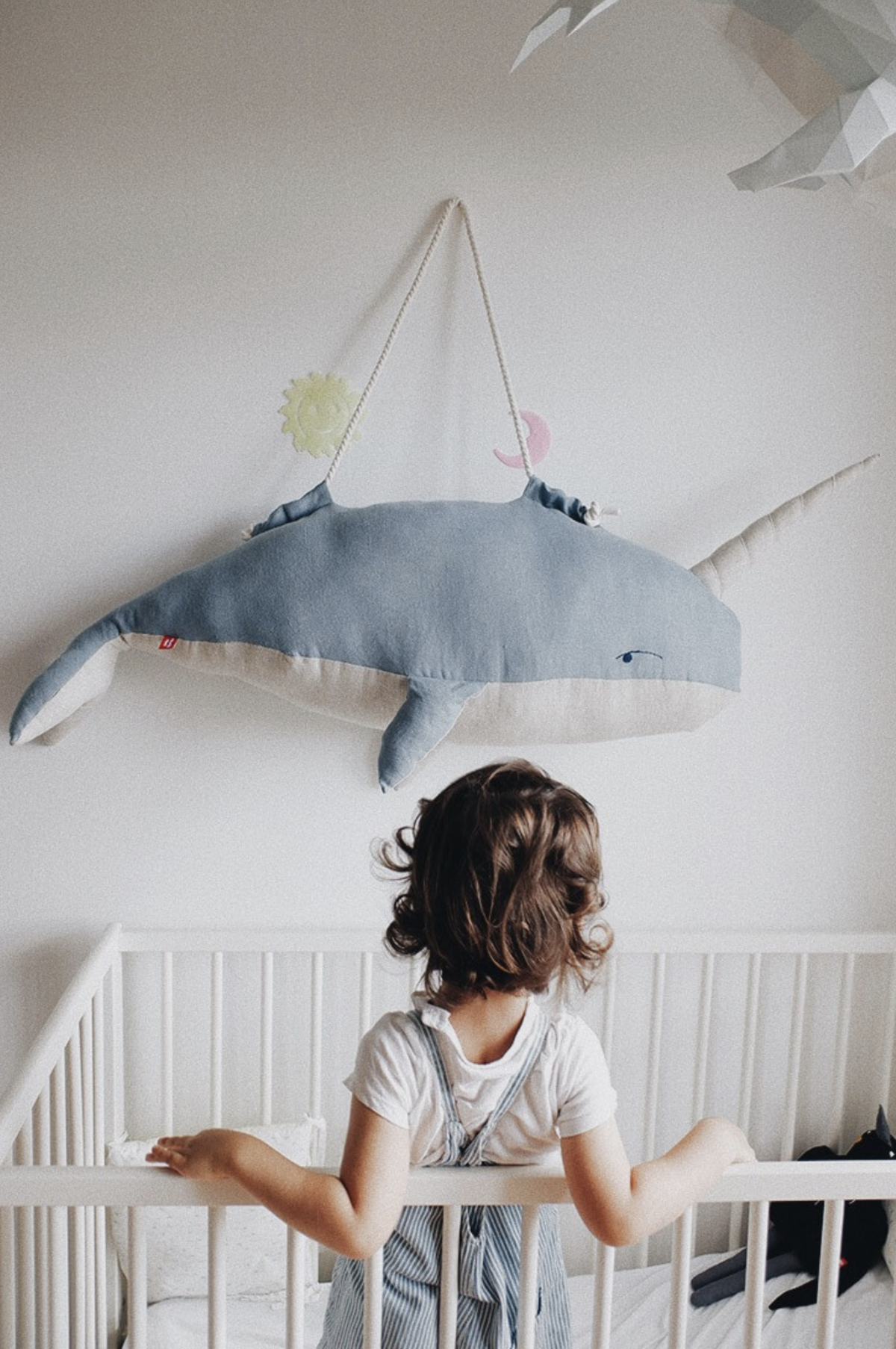 IL019 MIX NATURAL 100% Linen Medium (5.3 oz/yd2)
Better shot showing the color and texture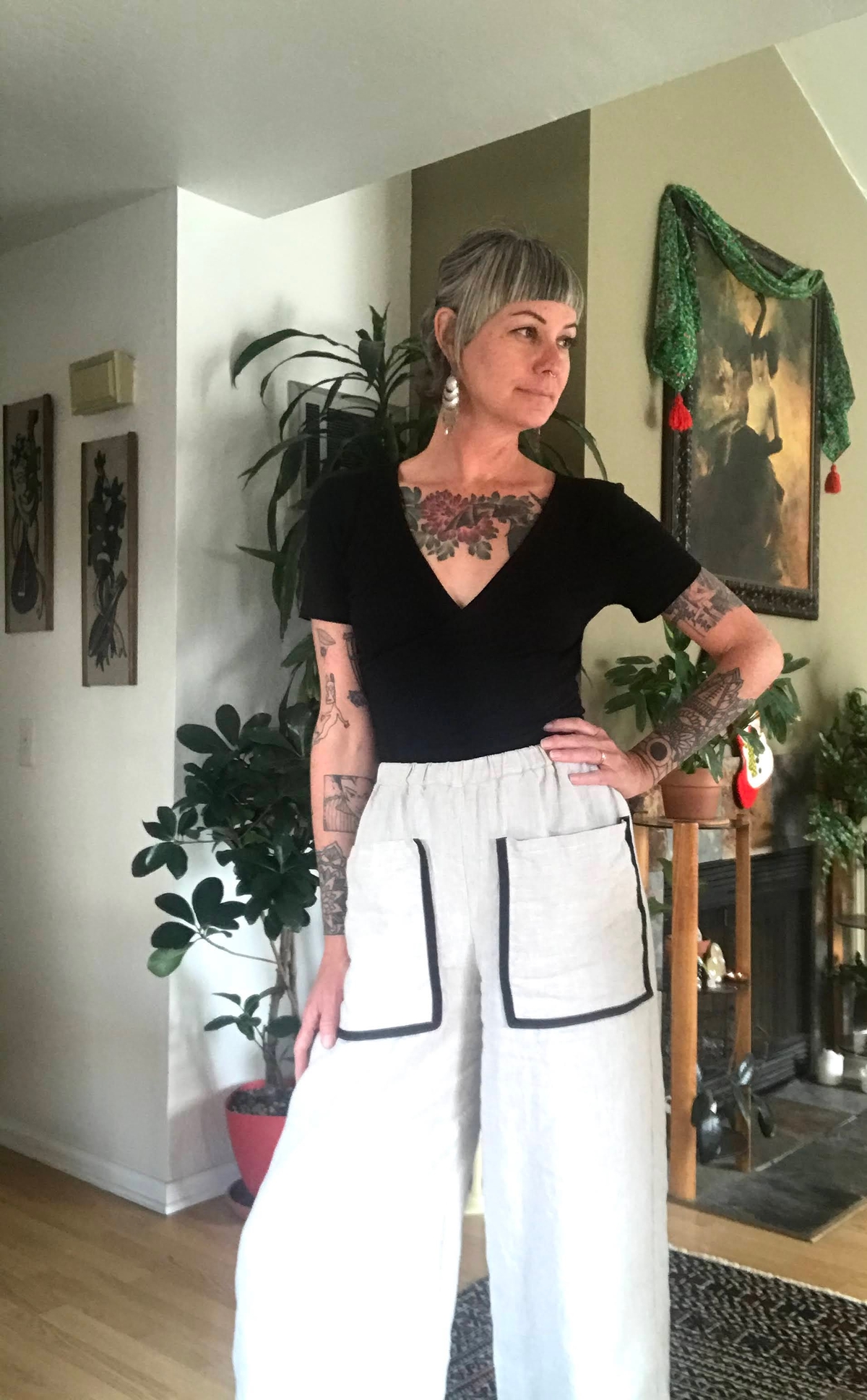 IL019 MIX NATURAL 100% Linen Medium (5.3 oz/yd2)
When I ordered this fabric I thought it was the "softened" version but alas it was not. That said it was pretty soft just after one wash & dry, extremely easy to work with, and made the perfect wide-legged pull on pants (Simplicity S9110) for this sewing beginner. Recommended!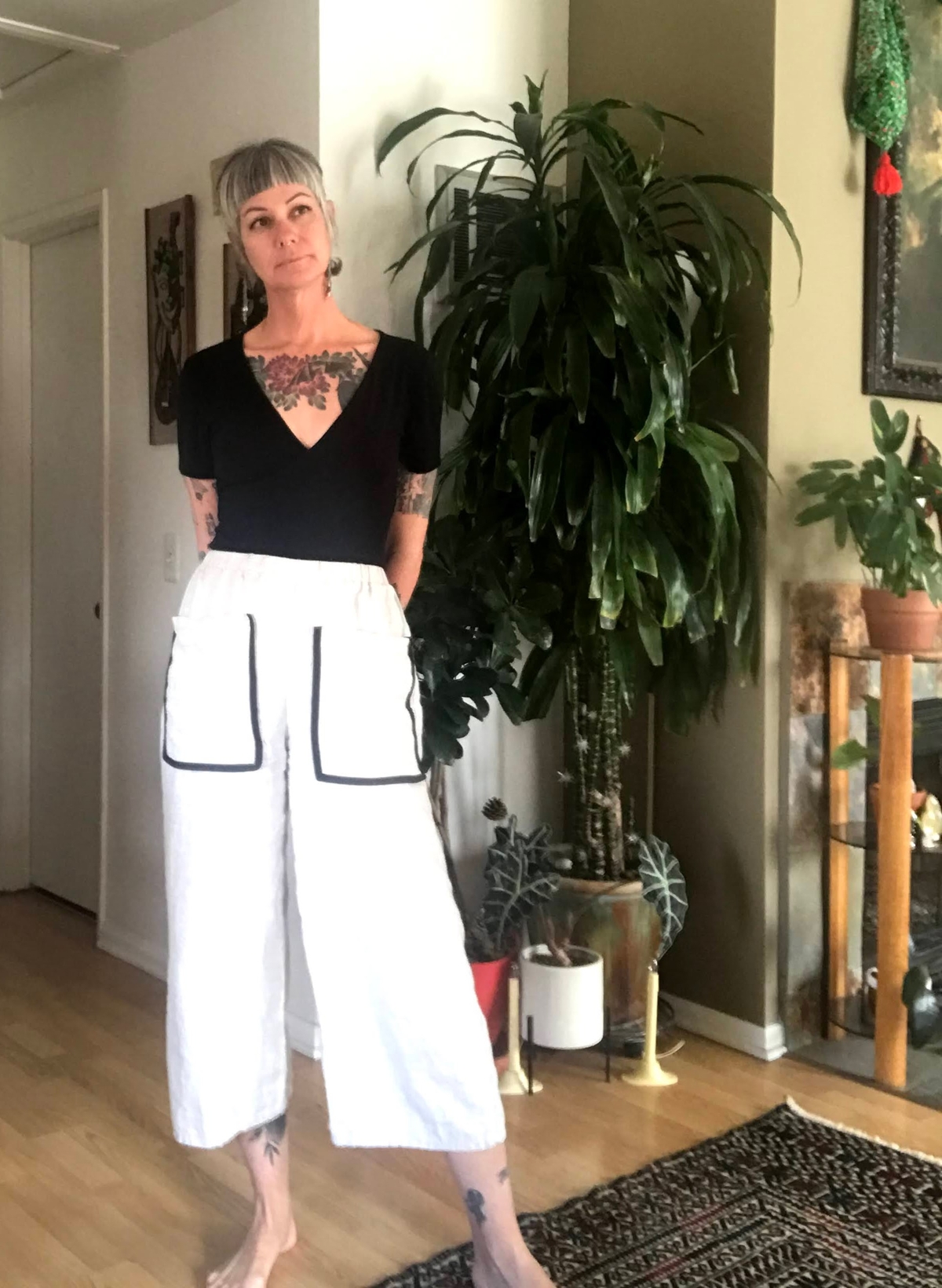 IL019 MIX NATURAL 100% Linen Medium (5.3 oz/yd2)
I experimented to see how it accepted block printing ink - it did a great job! It even picked up tiny detail from a vintage car stamp! I will certainly be using it with more block printing. I used some in the current linen challenge / contest - and it worked beautifully. This is a great linen fabric!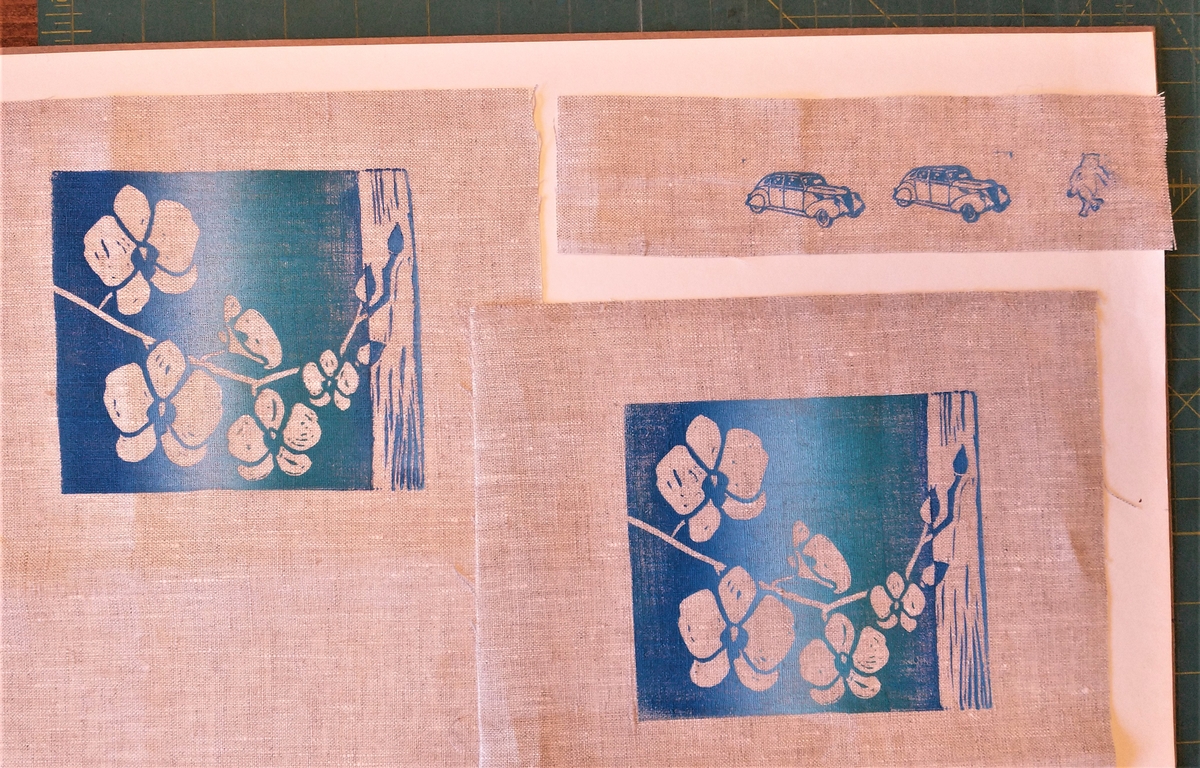 IL019 MIX NATURAL 100% Linen Medium (5.3 oz/yd2)
I wanted to share with you a picture of custom drapes I made using your mix natural linen this is 28 yards making 4 double panels and 2 single panels they are hanging in a mountain house in North Carolina they came out beautiful and the fabric was great to work with!!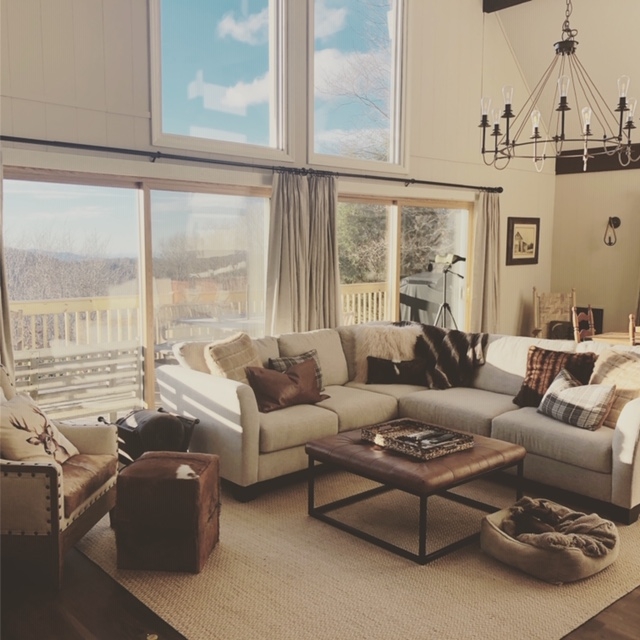 IL019 MIX NATURAL 100% Linen Medium (5.3 oz/yd2)


IL019 All-purpose Mix Natural - 100% Linen - Medium (5.3 oz/yd2)
Sample Size: 2" x 3.5" (Including Swatch Card)
Free Standard Shipping
* Samples are pre-assembled and may not come from the same fabric bolt you order from. Color may vary. All fabric samples are shipped via USPS without tracking.

E-MAIL
Please contact us by following the link below.
SUBMIT A REQUEST

PHONE
1-866-620-2008
Call us Monday through Friday 10 am - 6 pm PST
Once you are happy with your order, please proceed to checkout where you are able to review your order and estimated shipping charges before you complete payment. Shipping charges are calculated by the weight and location your order is shipping to.
You will be able to choose from the following options:
Standard Shipping: 4 - 8 Business Days
Expedited Shipping: 3 - 4 Business Days
Priority Shipping: 2- 3 Business Days
International shipping charges are also calculated at the time of checkout. Please note there may be fewer shipping options available to you as the options are based on the destination of your package.
Delivery times begin one business day after the order is placed with a 24-48 hour time frame for processing.This processing period applies to all in stock items and allows for the time needed to manually cut and package your order to ensure it is checked for quality and accuracy before it leaves our facility.
Business days are Monday - Friday, 9AM - 4PM PST. Saturday, Sunday and Holdays are not considered business days.
Sample color chips are sent via regular mail and may take up to a week to arrive.
All goods are subject to prior sale and please feel free to Visit My Order to check the most up-to-date status of your order.
Making a return is quick and easy, you have 30 days from delivery to return the item or items in their original condition (unwashed, uncut and unaltered). Please include a copy of your packing list and once the return is received we will contact you to see if you would like an exchange, a credit to your Fabrics-store account or the monies returned to your original payment method.
Ship Returns to:
Fabrics-store.com
6013 Scott Way
Commerce, CA 90040
HOW DOES FREE SHIPPING WORK?
Take advantage of our Free Shipping offer on orders shipping within the contiguous US.
Every day on orders of $150 or more - we will pay for your shipping.
Your order will be shipped Standard Shipping (4-8 Business Days) with the shipper of our choice. No international orders.
Standard shipping takes 24-48 hours for processing. Delivery times begin one business day after the order is placed. This is due to your order being manually cut and packaged to ensure quality.
Please note that some of our darker or more vibrant shades will have some residual dye run off or bleeding. It is important that you launder or treat like colors with like colors so that you do not compromise the integrity of any other colors, fabrics or garments during the launder process.
We also suggest that if you are combining one or more of these types of colors with lighter colors that you pre-wash the linens seperately and once the item is completed do not launder again, but Dry Clean.
Fabric Care
Machine wash cold.
Gentle cycle.
Only non-chlorine. Bleach if needed.
Tumble dry low.
Medium steam iron.
Do not use Perm Press cycle in wash or dry