IL019 All-purpose Kenya Softened - 100% Linen - Medium (5.3 oz/yd2) - 0.40 Yard
Price:
$6.63 per item

Sale price:
$2.32 per item (65% off)
Only 0 in stock
Kenya is a rich combination of red and brown that some call red-earth, bold on its own, but combines well with neutrals and other fashion colors.
KENYA linen's rich shade of red ochre seems intrinsically bound to nature, invoking rich, fertile soil and the careworn bark of ancient trees.
Kenyan contemporary painter Michael Armitage has embraced this earthy color to convey his homeland of Kenya, illustrating its wild and untameable beauty with an evocative array of ochre and sienna tinged hues. Amidst his fantastical, wild scenes people from modern life are intermingled with the ghosts of the past, crossing back and forth over one another to form a prismatic and complex vision of Kenyan identity today.
At a medium weight of 5.3 ounces this 59 inch wide 100% linen is versatile enough to be referred to as an All Purpose or Do it All linen. With its smooth look and tighter weave, this linen is neither sheer or heavy, but just the right in-between weight you will need for a variety of projects.
The cloth is Softened so we have added a softener to give it a silkier hand. The fabric has not been laundered so shrinkage will still have to be taken into consideration (shrinkage depends on fabric weave and laundering method).
Fabric specifications:
| | |
| --- | --- |
| Article | IL019 All-Purpose |
| Content | 100% Linen |
| Type | PLAIN WEAVE |
| Thread size warp | 17.9 |
| Thread size weft | 17.9 |
| Thread count warp | 46 |
| Thread count weft | 37 |
| Color | KENYA |
| Weight | 5.3 oz/yd2 |
| Width | 59 inch |
Customer Questions and Answers
I found the color on the website to be true to the actual color of the fabric. Looking at photos submitted by other viewers was helpful also. The quality of the linen was fantastic as usual. Absolutely loved my finished garment!
Gretchen • July 9, 2022
Such a gorgeous earthy colour that is reminiscent of the soil on Prince Edward Island and other maritime provinces. Very grounding.
Barbara • November 7, 2021
I used this Kenya with my medieval blue for my Fall pillows and throw.Easy to work with and looks so pretty together.
Marlene • October 8, 2021
This linen is a beautiful earthy color, very similar to Spice. When I hold them next to each other Spice is very slightly brighter, but they could easily be two different dye lots of the same color. I'm not sure what I will do with it yet, but it would make lovely clothing, napkins or tablecloth.
Sandra • March 6, 2021
I got the IL019 and its the perfect weight for apparel. Washed and dried and the color is still beautifull!! Will be buying more
Cindy • May 31, 2018
Oksana
We are glad you like it :) IL019 really is a great go-to fabric for most projects. Let us know if you need ideas or patterns!
See All >
I traced my original Riva Fabrics-Store pattern pieces with the extra length added to equal this new length onto some oversized tissue paper I had on hand. If you don't have this option, you could simply lay the current pieces down and just use your measuring tools and use a chalk pen or a pencil to draw the proper cut line on the fabric. I was able to do this project with the two yards of FS Kenya Midweight Linen. that I already had on hand.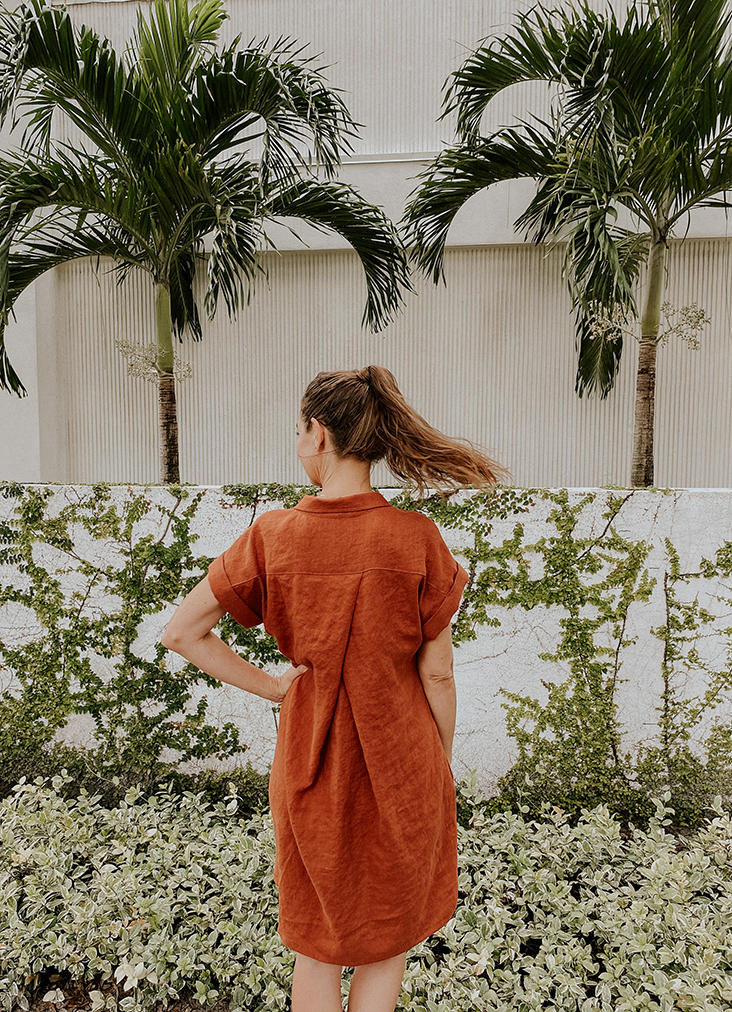 IL019 KENYA Softened 100% Linen Medium (5.3 oz/yd2)
I'm back today with a fun, juicy hack for you. I recently made a Nico bias cut dress and admitted to you... I'm not good with making basics. I used the Nico dress pattern to make the camisole and couldn't resist adding a little of my own flare with a layered tulip-style back hack. This was a really easy hack that I would recommend to anyone! I chose Kenya red midweight linen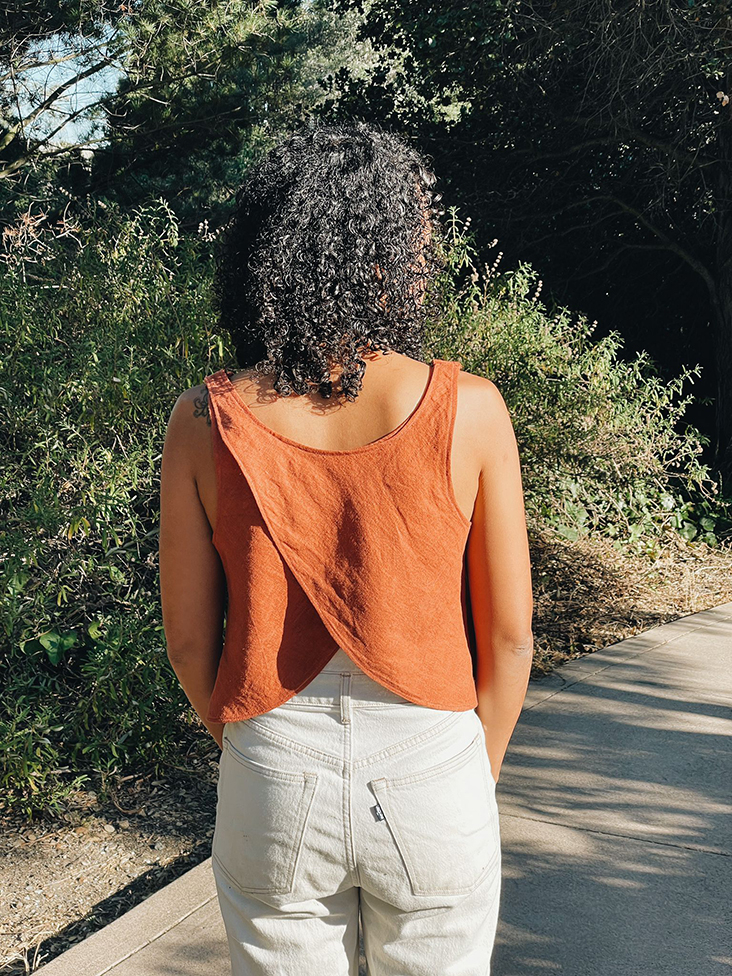 IL019 KENYA Softened 100% Linen Medium (5.3 oz/yd2)
FS Kenya mid-weight used for an Assembly Line Cuff Top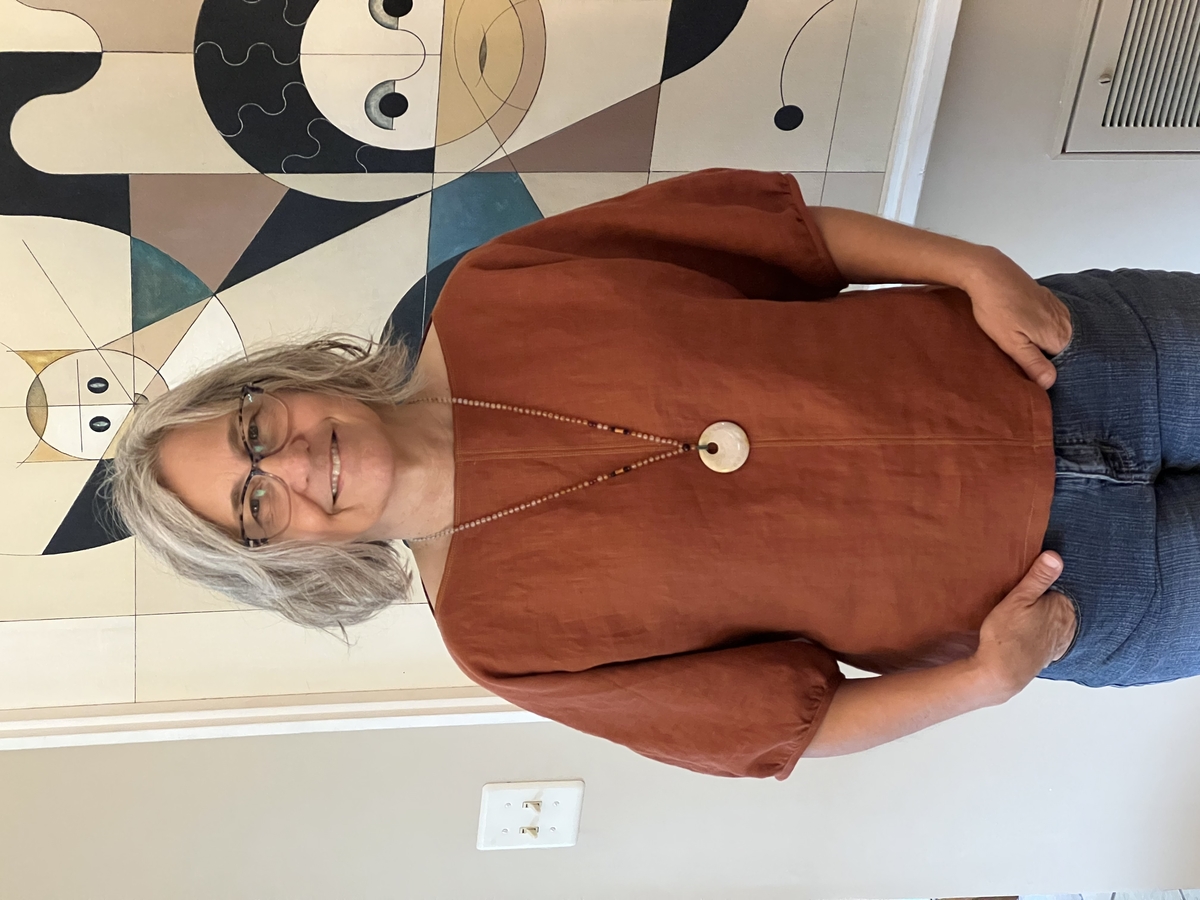 IL019 KENYA Softened 100% Linen Medium (5.3 oz/yd2)
My throw and pillow covers.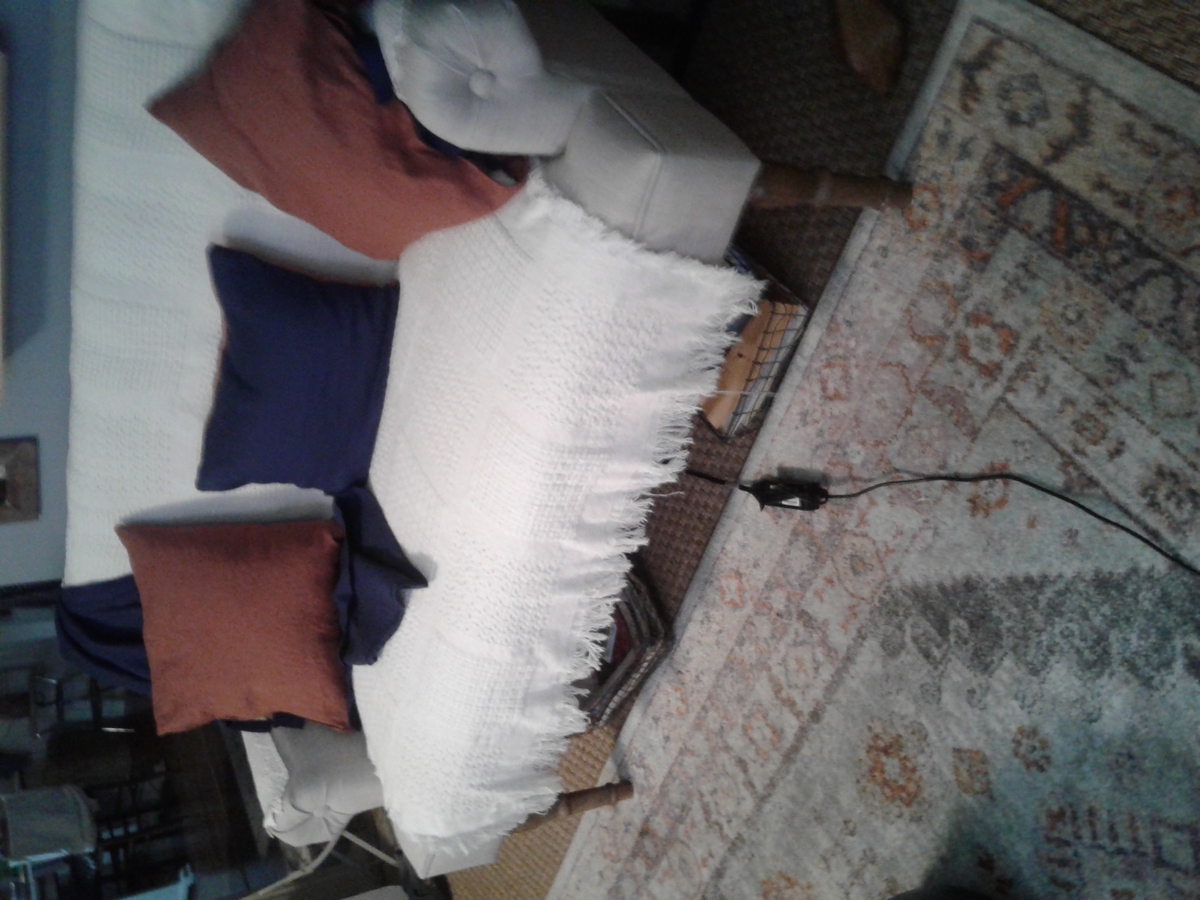 IL019 KENYA Softened 100% Linen Medium (5.3 oz/yd2)
ABBEY wrap cardigan will always be timeless, perfect with many things in my wardrobe and be sure to become one of the favorite items! This cardigan turned out to be so comfortable, ideal for a hot summer day, it can be worn as a dress or as a tunic, with shorts and a tank finished off with a pair of sneakers. For sewing I used FS KENYA Midweight Linen, I have loved this rich brick shade for a long time. I would also like to sew a heavyweight linen long sleeve cardigan to wear in the fall.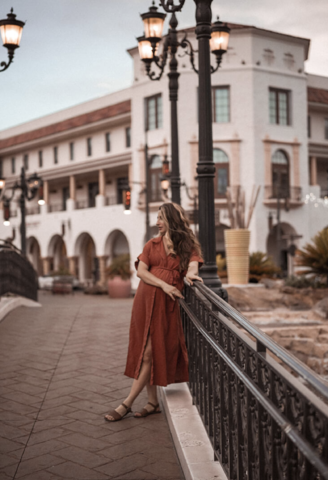 IL019 KENYA Softened 100% Linen Medium (5.3 oz/yd2)


IL019 All-purpose Kenya Softened - 100% Linen - Medium (5.3 oz/yd2)
Sample Size: 2" x 3.5" (Including Swatch Card)
Free Standard Shipping
* Samples are pre-assembled and may not come from the same fabric bolt you order from. Color may vary. All fabric samples are shipped via USPS without tracking.

E-MAIL
Please contact us by following the link below.
SUBMIT A REQUEST

PHONE
1-866-620-2008
Call us Monday through Friday 10 am - 6 pm PST
Once you are happy with your order, please proceed to checkout where you are able to review your order and estimated shipping charges before you complete payment. Shipping charges are calculated by the weight and location your order is shipping to.
You will be able to choose from the following options:
Standard Shipping: 4 - 8 Business Days
Expedited Shipping: 3 - 4 Business Days
Priority Shipping: 2- 3 Business Days
International shipping charges are also calculated at the time of checkout. Please note there may be fewer shipping options available to you as the options are based on the destination of your package.
Delivery times begin one business day after the order is placed with a 24-48 hour time frame for processing.This processing period applies to all in stock items and allows for the time needed to manually cut and package your order to ensure it is checked for quality and accuracy before it leaves our facility.
Business days are Monday - Friday, 9AM - 4PM PST. Saturday, Sunday and Holdays are not considered business days.
Sample color chips are sent via regular mail and may take up to a week to arrive.
All goods are subject to prior sale and please feel free to Visit My Order to check the most up-to-date status of your order.
Making a return is quick and easy, you have 30 days from delivery to return the item or items in their original condition (unwashed, uncut and unaltered). Please include a copy of your packing list and once the return is received we will contact you to see if you would like an exchange, a credit to your Fabrics-store account or the monies returned to your original payment method.
Ship Returns to:
Fabrics-store.com
6013 Scott Way
Commerce, CA 90040
HOW DOES FREE SHIPPING WORK?
Take advantage of our Free Shipping offer on orders shipping within the contiguous US.
Every day on orders of $150 or more - we will pay for your shipping.
Your order will be shipped Standard Shipping (4-8 Business Days) with the shipper of our choice. No international orders.
Standard shipping takes 24-48 hours for processing. Delivery times begin one business day after the order is placed. This is due to your order being manually cut and packaged to ensure quality.
Please note that some of our darker or more vibrant shades will have some residual dye run off or bleeding. It is important that you launder or treat like colors with like colors so that you do not compromise the integrity of any other colors, fabrics or garments during the launder process.
We also suggest that if you are combining one or more of these types of colors with lighter colors that you pre-wash the linens seperately and once the item is completed do not launder again, but Dry Clean.
Fabric Care
Machine wash cold.
Gentle cycle.
Only non-chlorine. Bleach if needed.
Tumble dry low.
Medium steam iron.
Do not use Perm Press cycle in wash or dry