4C22 - OPTIC WHITE Softened
4C22 OPTIC WHITE Softened - 100% Linen - Heavy (7.1 oz/yd2) - 2.00 Yards
Price:
$22.44 per item

Sale price:
$19.07 per item (15% off)
Only 0 in stock
At a heavier weight of 7.1 ounces this 100% linen is referred to as Rustic due to its more textured look and feel. Durable and perfect for projects that require just a bit more substance.
Fabric specifications:
| | |
| --- | --- |
| Article : | 4C22 Rustic - Bortovka |
| Content : | 100% Linen |
| Type : | BASIC |
| Thread size warp : | 11.6 |
| Thread size weft : | 11.6 |
| Thread count warp : | 38 |
| Thread count weft : | 32 |
| Color : | OPTIC WHITE |
| Weight : | 7.1 oz/yd2 |
| Width : | 57 inch |
Reviewer: Iram
I'm repeat customer, I really love this linen. Beautiful texture and easy to work with. Thank you. Customer service is always great!!!
Reviewer: Anna
I bought this to make a set of hemstitched, monogrammed napkins as a gift for a friend. The linen is a sumptuous weight, and has a very nice hand. The napkins turned out beautifully, in part because of the quality of the fabric. Now, I want to make a set for myself!
Reviewer: Phyllis J
I could hardly wait for my fabric to arrive, daily checking the tracking information anticipating its arrival! OMG, it arrived today! I'm SO happy it's early! All of the linen purchased from Fabrics-Store.com is beautiful-- this one did not disappoint! This fabric has a beautiful hand after washing and ironing. This bright white linen will be used to make slacks, skirts and shorts for a year-end cruise wardrobe with my husband of 33 years! I've made numerous purchases of this linen in various colors to be used for simple tops and dresses. Creating my own wardrobe is giving me endless wardrobe possibilities using basic patterns! Fabrics-Store.com, thank you for making sewing fun again with amazing fabrics!
Reviewer: Deborah
I make custom embroidered clergy stoles. I prefer using Linen from Fabrics-store, usually heavy linen like this. This fabric is a real, pure, bright white, and a perfect weight for my use. Love the linen here - great quality, and great value! Deborah
Reviewer: Joan
This fabric is outstanding! I made a fabulous pair of harem-style pants and the drape was perfect. I pre-washed the linen, which I usually don't do, and the fabric looked great without even ironing it. Love the look! Every time I wear my pants, I get compliments. I am ordering a Doggie Bag piece to make an Optic White hat. I am hooked on this linen because of the quality and price; (not crazy about the cost of postage though). However, Fabric-Store does offer the best linen that I have come across. I have been recommending it to others who sew.
Reviewer: Jo
Purchased 5 yards to make a shower curtain. Lovely material to sew, delighted with the shower curtain
Reviewer: Vickie
Love love this heavy weight linen. It washes up soft with a nice drape to it. I've made pants & skirts with it, it's perfect that it's not see through.
Reviewer: Anonymous
I have used this for wedding table cloths, dishcloths and napkins. Beautiful, heavy weight, washes up to a nice rustic texture. Although its isn't completely stark white, it is definitely a pure white.
Reviewer: Stacy
This is not rustic, in my opinion. It's very soft and smooth for linen. Good drape, good weight. It's a bit slippery, so I needed to use a lot of pins when sewing it. I used it for drapes, and now with all that I ordered, I'm going to make slipcovers for the headboard of my bed and guest bed and a tablecloth. Looks like very expensive fabric!
Reviewer: Mary
This is beautiful fabric! I was expecting it to have more slubs and be more rustic. This is GORGEOUS and has that lovely sheen that will make my projects look very expensive and high quality. I never expected something of this quality at such reasonable cost.
Reviewer: Guillermo
After I had soem issues with a different fabric I rodered before, mostly to do with me not being an "expert". I was looking for a pure white linen and I mean very white, this oen was recommended but remommented to whiten it a little adn it WORKED! Made me most beautiful linen towels. Thank you Maureen for you help you definately made it up for the not so good experience I had the first time! First Class!
Reviewer: Carol
Love the feel of this linen. I plan on making dining room chair covers with this great buy. This linen is heavy enough that you cannot see through it and will stand up as a great cover. Haven't decided what kind of trim I will use but hope to post my finished project. I may also decide to paint on this great fabric.
Hemstitched and monogrammed napkins fit for a queen!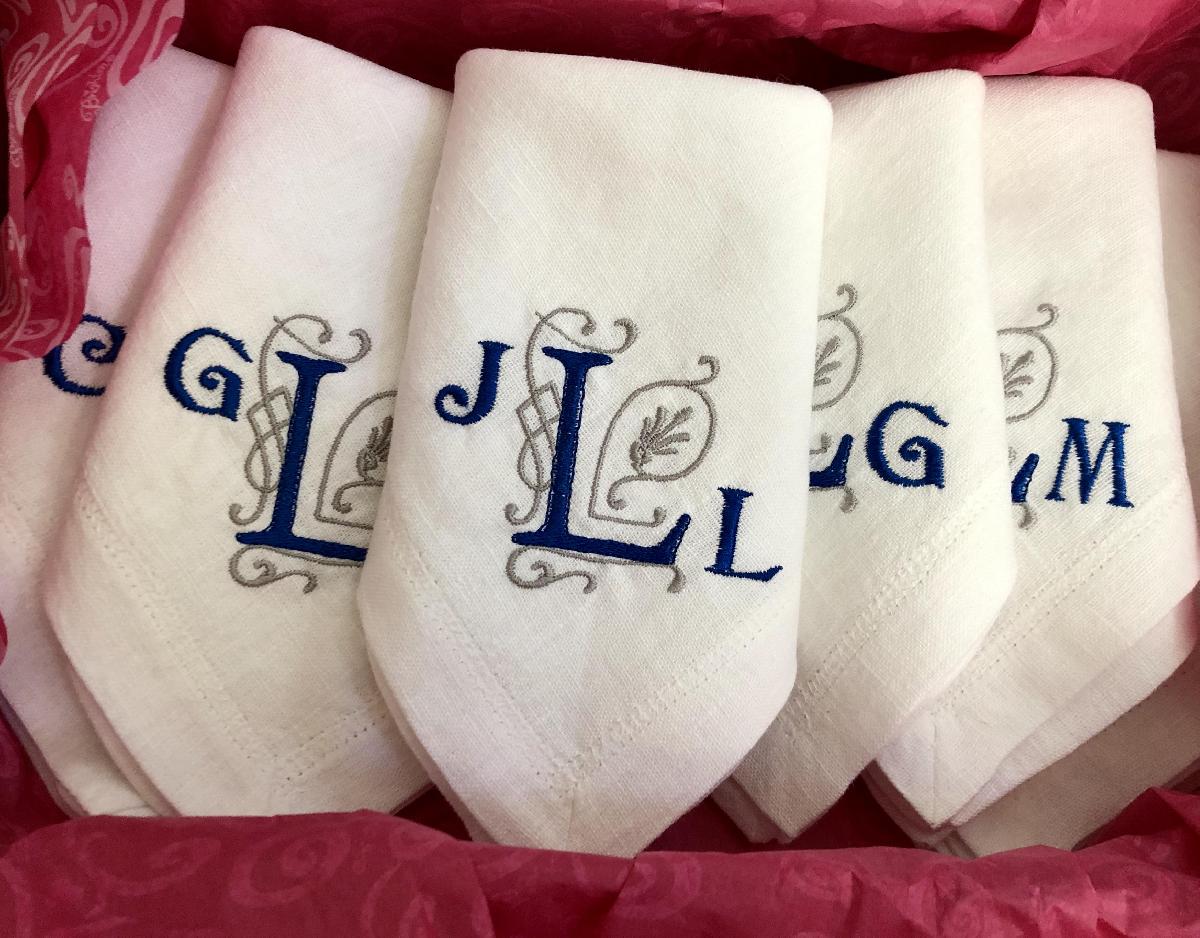 4C22 OPTIC WHITE Softened 100% Linen Heavy (7.1 oz/yd2)
Custom digitized mosaic for a deacon's stole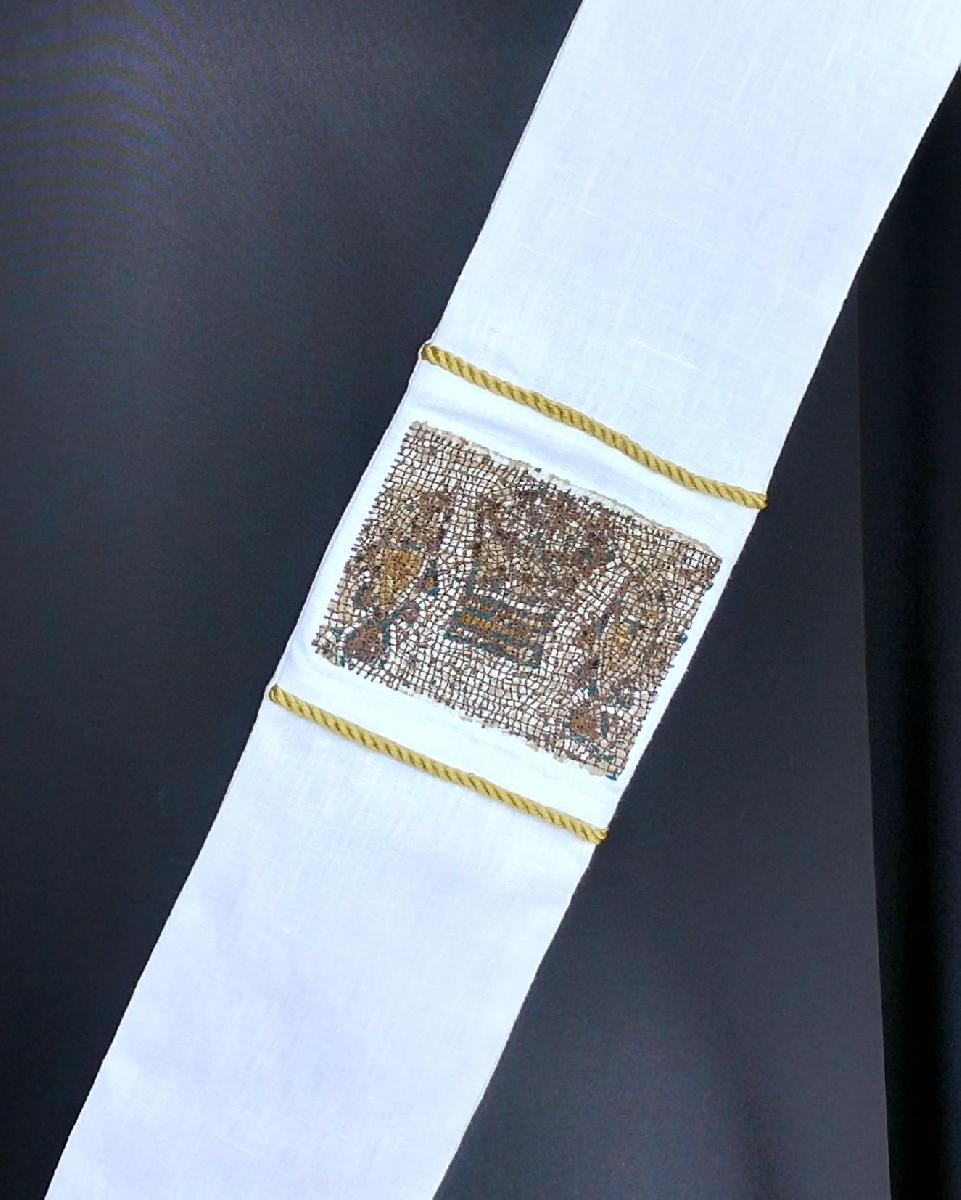 4C22 OPTIC WHITE Softened 100% Linen Heavy (7.1 oz/yd2)
Custom designed logo for a new class or Ordinands this year!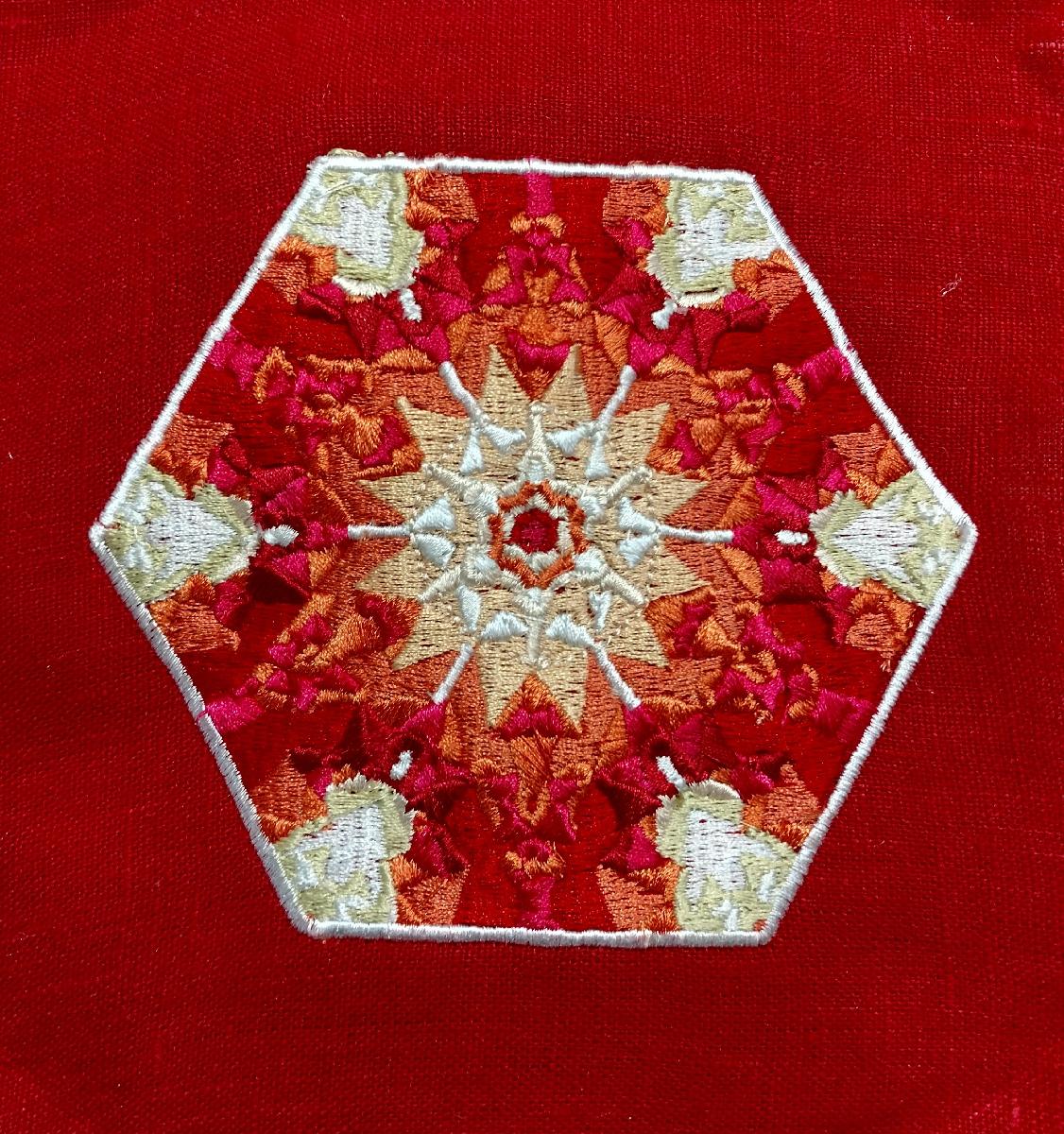 4C22 OPTIC WHITE Softened 100% Linen Heavy (7.1 oz/yd2)
Bottom panel of a deacon's stole for Advent/Christmas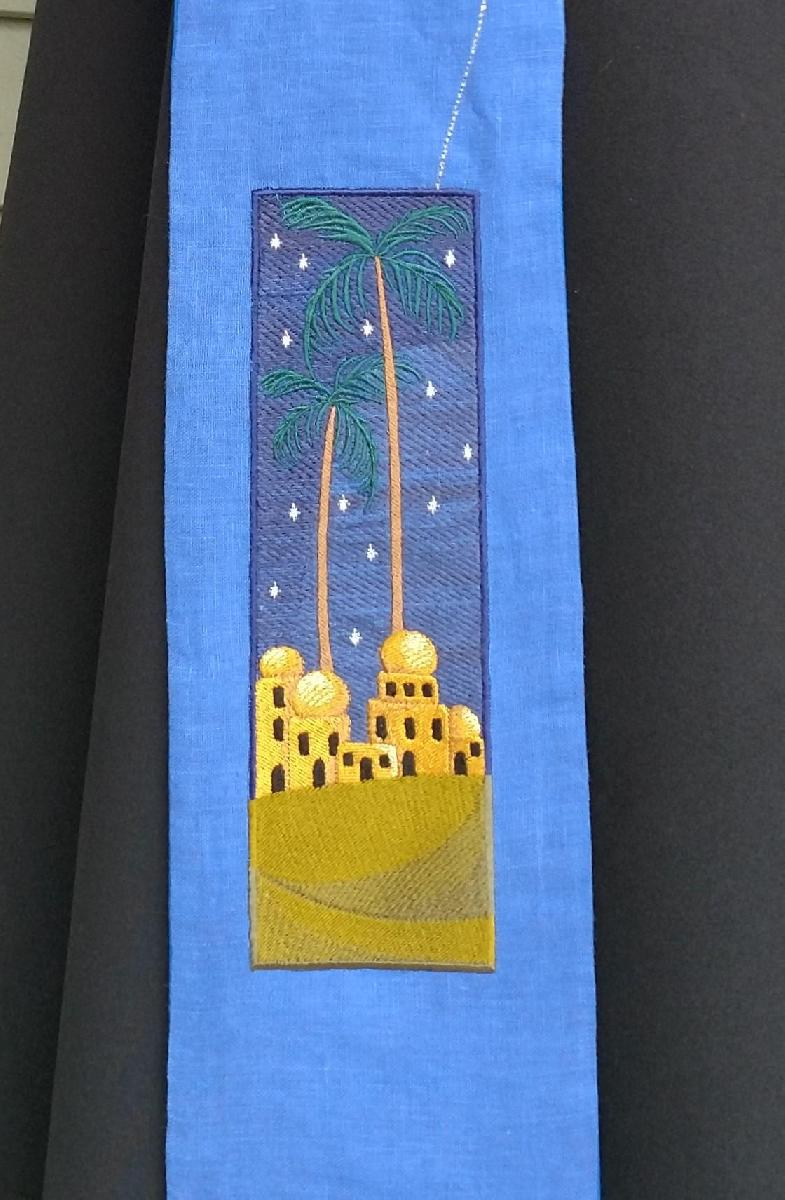 4C22 OPTIC WHITE Softened 100% Linen Heavy (7.1 oz/yd2)
Antiques themed embroidered tea towels in Optic White, softened, heavy linen.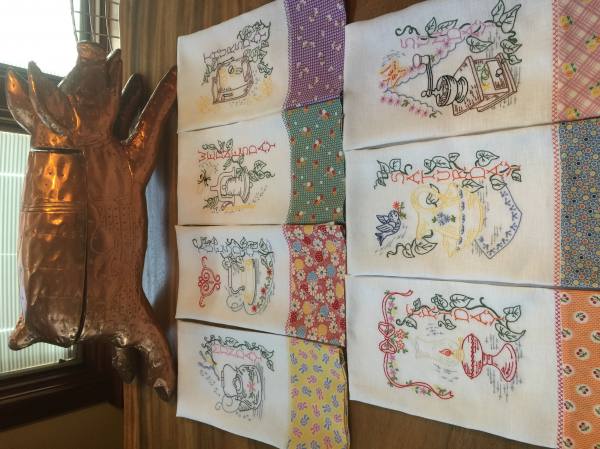 4C22 OPTIC WHITE Softened 100% Linen Heavy (7.1 oz/yd2)
I love this linen. I use it for tablecloths and napkins. This is a stack of raw edged, large, square napkins that I use every day.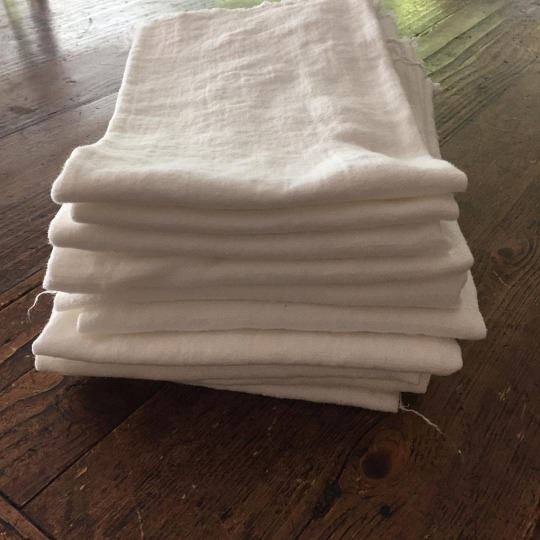 4C22 OPTIC WHITE Softened 100% Linen Heavy (7.1 oz/yd2)
Simple dress made with this linen and hand dyed for a unique look. see it on my Etsy shop, Ragged Edge Linen. I always use Fabrics-Store linen for the great quality they offer.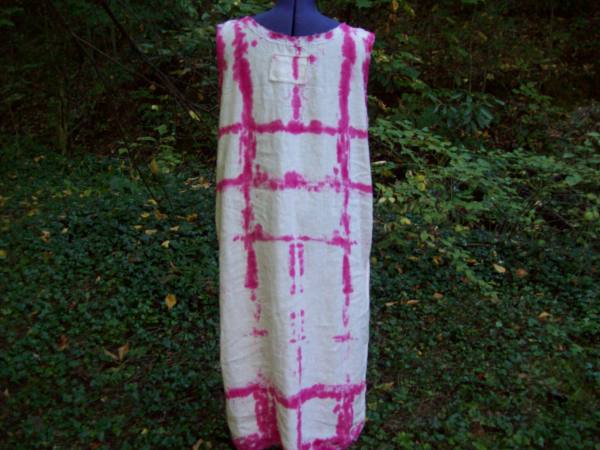 4C22 OPTIC WHITE Softened 100% Linen Heavy (7.1 oz/yd2)
I Love This Linen!! I have covered this chair and painted on this pillow and I just finished this drapery for my bedroom. I haven't hemmed them yet but I may not because the linen drapes so beautifully on the floor. Great quality fabric!! I know I will continue to use it for many future projects.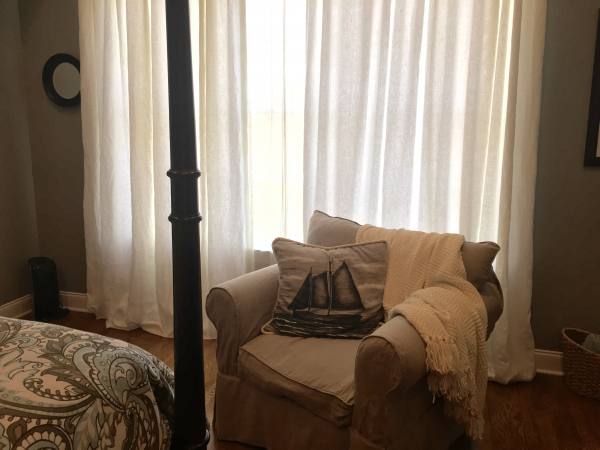 4C22 OPTIC WHITE Softened 100% Linen Heavy (7.1 oz/yd2)
Medium weight draperies bring light an airy feel to the dining room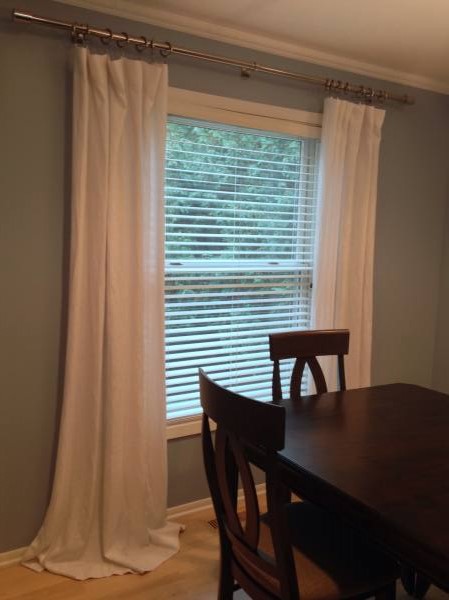 4C22 OPTIC WHITE Softened 100% Linen Heavy (7.1 oz/yd2)
This design is called "Sunshine." The white linen fabric is the top of the line. the designs I am so pleased with the texture. It is so easy to sew.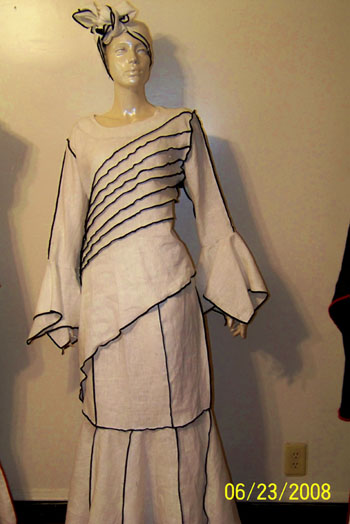 4C22 OPTIC WHITE Softened 100% Linen Heavy (7.1 oz/yd2)


4C22 OPTIC WHITE Softened - 100% Linen - Heavy (7.1 oz/yd2)
Sample Size: 2" x 3.5" (Including Swatch Card)
Free Standard Shipping
* Samples are pre-assembled and may not come from the same fabric bolt you order from. Color may vary. All fabric samples are shipped via USPS without tracking.

E-MAIL
Please contact us by following the link below.
SUBMIT A REQUEST

PHONE
1-866-620-2008
Call us Monday through Friday 10 am - 6 pm PST
Once you are happy with your order, please proceed to checkout where you are able to review your order and estimated shipping charges before you complete payment. Shipping charges are calculated by the weight and location your order is shipping to.
You will be able to choose from the following options:
Standard Shipping: 4 - 8 Business Days
Expedited Shipping: 3 - 4 Business Days
Priority Shipping: 2- 3 Business Days
International shipping charges are also calculated at the time of checkout. Please note there may be fewer shipping options available to you as the options are based on the destination of your package.
Delivery times begin one business day after the order is placed with a 24-48 hour time frame for processing.This processing period applies to all in stock items and allows for the time needed to manually cut and package your order to ensure it is checked for quality and accuracy before it leaves our facility.
Business days are Monday - Friday, 9AM - 4PM PST. Saturday, Sunday and Holdays are not considered business days.
Sample color chips are sent via regular mail and may take up to a week to arrive.
All goods are subject to prior sale and please feel free to Visit My Order to check the most up-to-date status of your order.
Making a return is quick and easy, you have 30 days from delivery to return the item or items in their original condition (unwashed, uncut and unaltered). Please include a copy of your packing list and once the return is received we will contact you to see if you would like an exchange, a credit to your Fabrics-store account or the monies returned to your original payment method.
Ship Returns to:
Fabrics-store.com
6013 Scott Way
Commerce, CA 90040
HOW DOES FREE SHIPPING WORK?
Take advantage of our Free Shipping offers on orders shipping within the contiguous US on the following days:
Every Monday and Wednesday on orders of $150 or more.
Every day on orders of $1,000 or more.
Your order will be shipped Standard Shipping (4-8 Business Days) with the shipper of our choice. No international orders. Standard shipping takes 24-48 hours for processing. Delivery times begin one business day after the order is placed. This is due to your order being manually cut and packaged to ensure quality.
Please note that some of our darker or more vibrant shades will have some residual dye run off or bleeding. It is important that you launder or treat like colors with like colors so that you do not compromise the integrity of any other colors, fabrics or garments during the launder process.
We also suggest that if you are combining one or more of these types of colors with lighter colors that you pre-wash the linens seperately and once the item is completed do not launder again, but Dry Clean.
Linen
Machine wash cold.
Gentle cycle.
Only non-chlorine. Bleach if needed.
Tumble dry low.
Medium steam iron.
Semilinen
Machine wash cold.
Gentle cycle.
Only non-chlorine. Bleach if needed.
Tumble dry low.
Medium steam iron.
Enter the e-mail address associated with your Fabrics-store.com account:
Temporary password has been emailed
Temporary password has been emailed to ivan@ecwm.com, and should arrive shortly. If you have any questions or problems, please contact our customer care center at 1-866-620-2008.
Your account has been disabled. If you believe this to be a mistake, please call our customer service at 1-866-620-2008 and we will help you with your order. We appreciate your cooperation.
Web Accessibility Toolbar