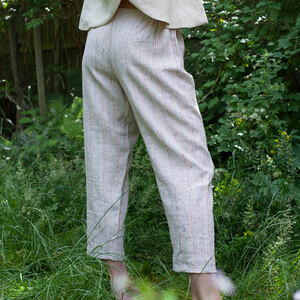 Linen Morocco Pants
Comfortable and feminine - these Moroccan style striped pants are a dream to wear out or at home as pajamas. Loose fitting, breathable, slightly cropped style with an elastic back section on the waistband. Visit The Thread for original article.
Pattern specifications:
| | |
| --- | --- |
| Type: | Digital PDF |
| Design Variations: | 1 |
| Sizes: | Sized for ladies 4/6 to 20/22. |
| Illustrations: | No |
| Instructions: | No |
Review This Item
Reviewer: Sam
These are by far my favorite pants. Thank you!
Reviewer: Christina Nicholaix
Easily customizable, well fitting pattern. I have made PJ's and great linen pants from these.
Reviewer: Lisanne
Amazing, a pant pattern in which the crotch curve gets deeper and wider with every size. You must have learned grading somewhere different from everyone else ! Thank you.
Reviewer: Barbara
Love the looks of this pattern as have no one close to help me with a fitted pair of pants. and with wearing my shirt out all the time, these elastic waist pants are neat. T hank you for having pattern handy.
Made these again, with 041 Excalibur. I added 4' to length and cut the legs wider. The loose weave of the material made for blousey, soft pants I am in love with!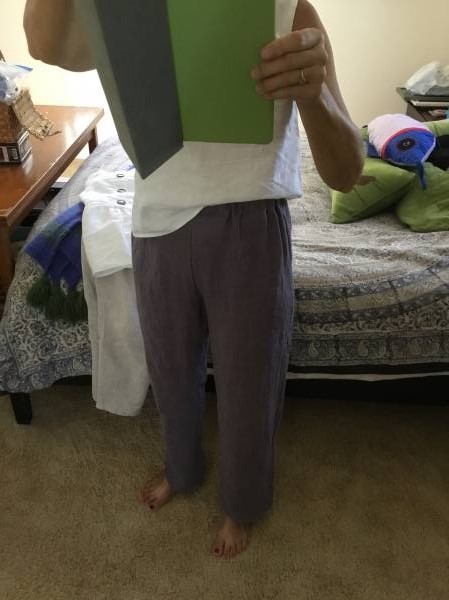 Linen Morocco Pants
Thank you for the pattern and clear instructions. I love these pants and they were so easy to make.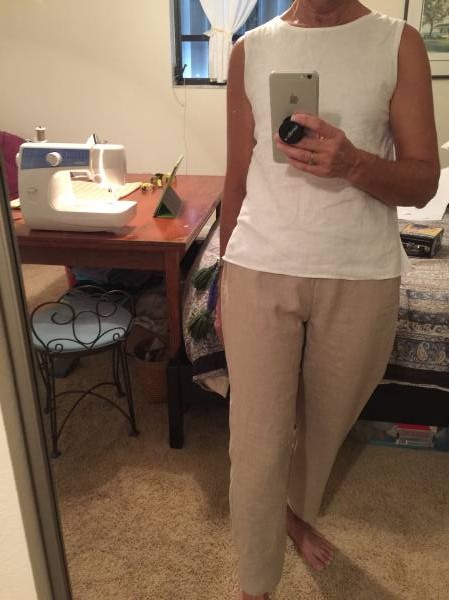 Linen Morocco Pants
We're proud to share our patterns without licensing restrictions. You may use our patterns to sew for personal use or for your business. For paid digital patterns, we do not offer returns. Please make sure to ask any questions you may have before purchasing a digital pattern.
Please read: Our patterns are formatted to work reliably across all devices that run Adobe Acrobat Reader applications. Each patterns comes with detailed printing instructions on terms of use. If you have any questions, e-mail us at ask@fabrics-store.com and our pattern makers will reply to you as quickly as possible.

E-MAIL
Please contact us by following the link below.
SUBMIT A REQUEST

PHONE
1 866 620 2008
Call us Monday through Friday 10 am - 6 pm PST